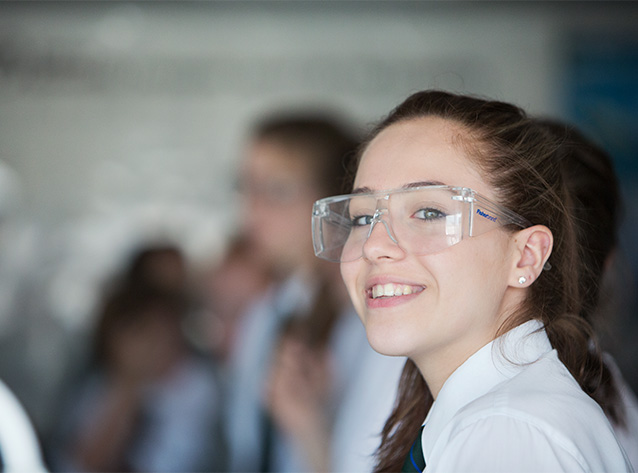 THE PRIMARY 2 - S2 ENTRANCE ASSESSMENT DAY WILL TAKE PLACE ON SATURDAY, 22nd JANUARY 2022.
EARLY YEARS
Kindergarten and Primary 1 assessments take place in our dedicated Kindergarten facility, where children take part in fun, play-based activities with their contemporaries. Parents are invited to wait with a tea or coffee while our Early Years staff evaluate the children's language and communication skills. The assessment lasts around 45 minutes.
JUNIOR SCHOOL
Primary 2 to Primary 6 assessments take place in our fun and colourful Junior School building, led by our Early Years and Junior School staff. There are three short age-appropriate papers covering Language, Maths and Spelling.
SENIOR SCHOOL
Primary 7 to Senior 2 assessments take place in friendly classrooms and consist of two papers, both of which are completed within a set amount of time with a short break in between.
Senior 3 to Senior 6 applicants do not sit a formal assessment, rather, the family will meet with a member of our Senior Leadership Team who will look at previous reports and results if applicable. Whatever your child's age, we will make sure the experience is relaxed and that they feel welcome at the College.
We understand the assessment may be a slightly daunting experience for prospective pupils so as a school, we do all that we can to put children at ease by making sure our assessments take place in a relaxed and friendly atmosphere.
It is important for your child to know that the papers are not designed for them to pass or fail, rather, they allow us to understand whether or not St Aloysius' College is a good fit for them. Rest assured, we have your child's best interests at heart.
If you or your child is feeling worried at the prospect of assessment, our admissions team is always on hand to talk you through the arrangements. These calls are more common than you may think, so please do not hesitate to seek reassurance.