Religious Life
Whole School
2nd December 2022
Faith in our Community - First Week of Advent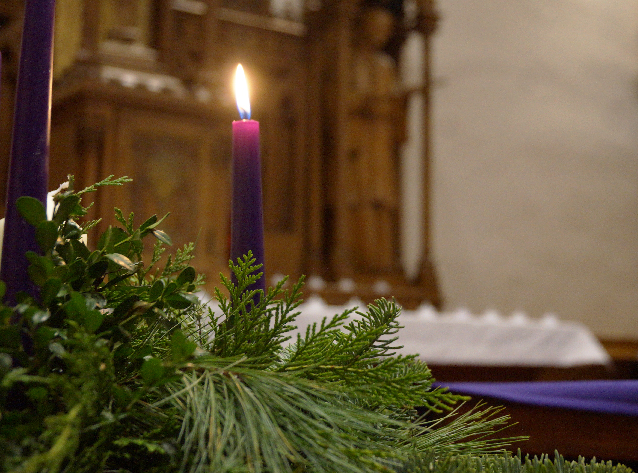 With great gratitude, we welcome the return of opportunities for the St Aloysius' College community to grow together in faith and worship. Here is an update on all that has been going on recently as we observe the special season of Advent.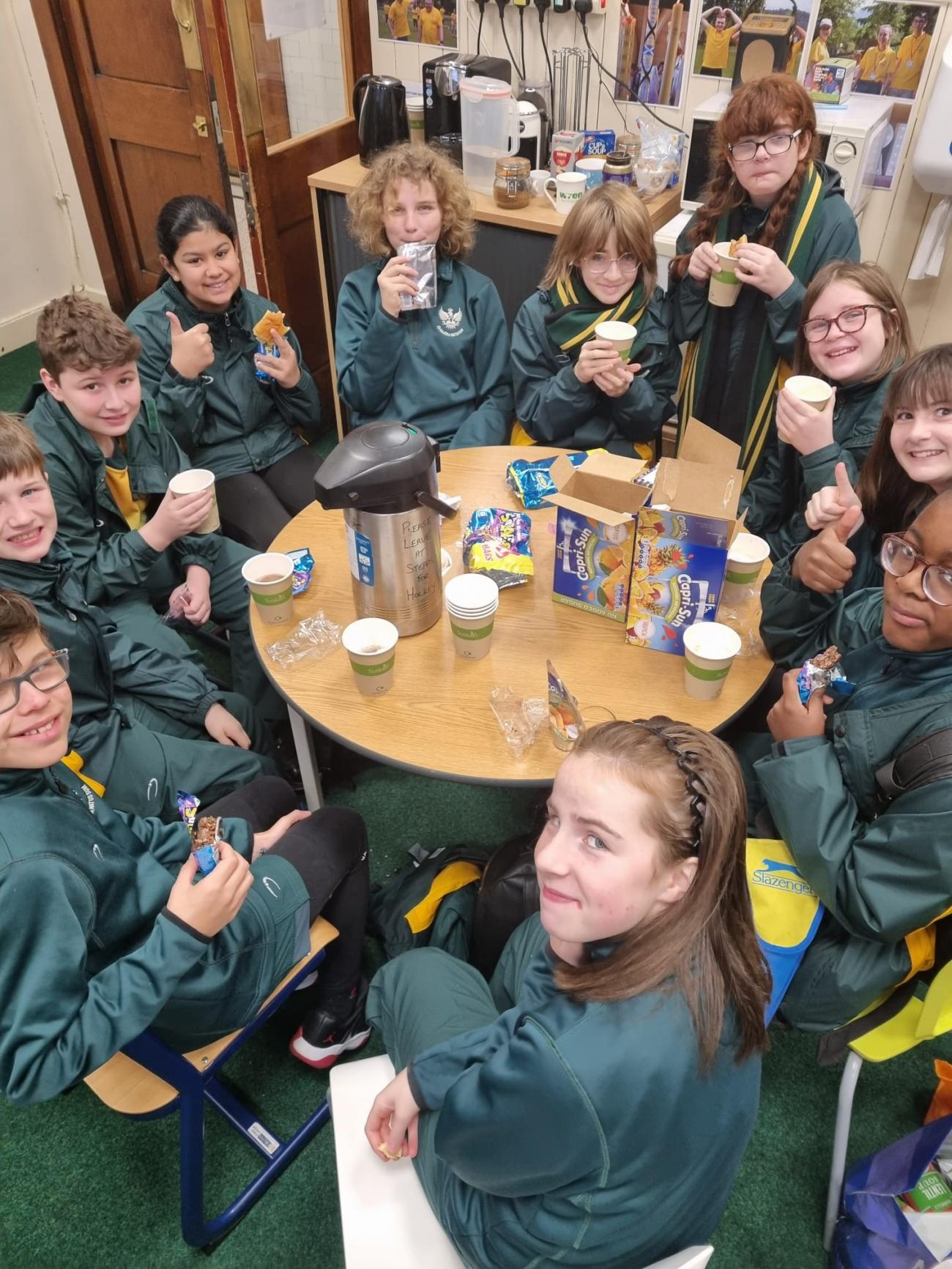 Our young people participated in a special service to mark the beginning of Advent - which you can watch online here. Throughout this spiritual time, we are welcoming our pupils, staff, and parents and carers to morning Masses at 8:30am each Tuesday and Thursday in our Sodality Chapel. If you are able, please do consider coming along to Mass on these mornings as a nice start to the day and good preparation for Christmas. Pupils are appreciating an after-Mass breakfast of hot chocolate and pastries in the Chaplaincy Base - which has been kindly organised by Miss. Savage's S6 helpers.
Thank you to Fr Roger and the Jesuit community who are working tirelessly to support the College. Our Jesuit community ties us with an educational tradition dating back to 1548, and helps our pupils to serve generously and continually keep their lives faith-filled and hopeful.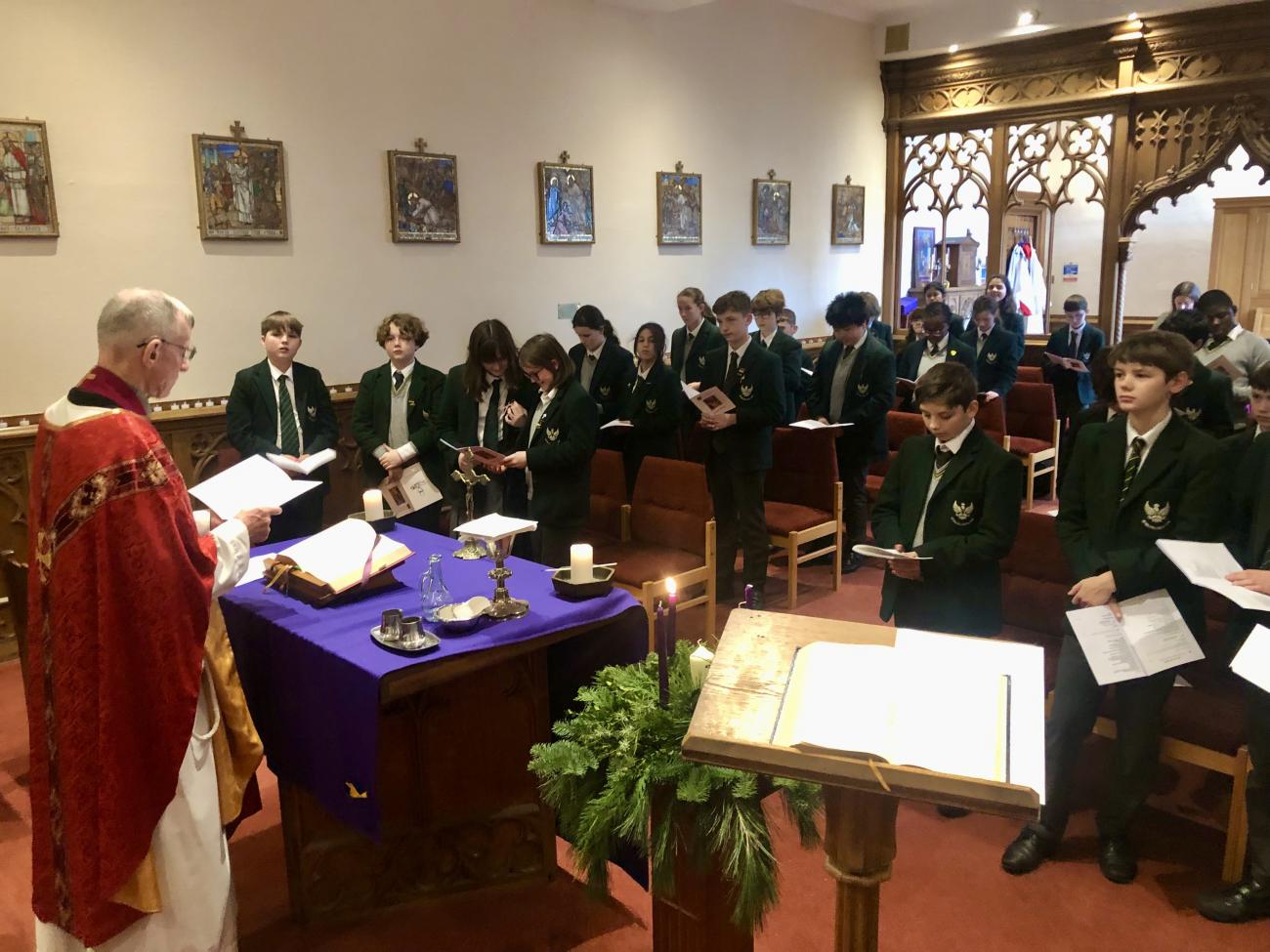 On Wednesday, we celebrated the Solemnity of St Andrew in the very beautiful and intimate setting of the Sodality Chapel, as the work in St Aloysius' Church continues. Mass began with the blessing of the Advent Wreath and the lighting of the candle for the 1st Week of Advent. Thank you to Fr John Twist SJ for saying mass for our young people.
Over in our Junior School, Xavier house celebrated Mass for the Feast of Saint Francis Xavier, where on P7 helpers were delighted to lend a hand.
We will be continuing our faith journey throughout Advent in preparation for Christmas, and look forward to sharing it with you.