Catering
23rd August 2022
Introducing our New Catering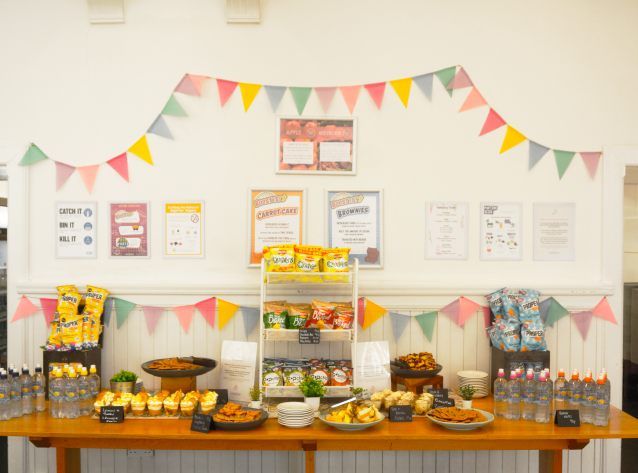 Last week, the College's brand-new catering provision from Holroyd Howe launched to lots of excited Aloysians. Our new catering service aims to provide our young people with a greater choice and a wider variety of foods – with new menu options that have so far proved very popular with staff and pupils.
The newly revamped refectory still serves as our main hub for break and lunchtime, with hot drinks machines and a brand-new takeaway van allowing young people with busier schedules greater flexibility when it comes to their lunch. One of the most welcome additions to the new menu is the much-awaited return of our breakfast rolls, which are available before school and at break time.
As well as new food, Holroyd Howe will also be working with our pupils to educate them about the food process and ways they can get involved. This includes the setting up of a brand-new College wormery and herb garden which will be looked after by pupils. These new initiatives will help our young people gain a greater understanding of food technology and sustainability, and allow everyone to get involved in future endeavours. We are delighted to still have Isabell Laing heading up catering and are immensely grateful to her team for their work in keeping providing a service in the most challenging times during COVID.
Caroline Bacigalupo, Head of Operations from Holroyd Howe, adds;
"Holroyd Howe are delighted to be working with St Aloyisus' College here in Glasgow. This is our first Scottish contract, and we are delighted to be providing regional, locally sourced product to all pupils within the school.
Our chefs will be meeting with the pupil council on a termly basis to gain feedback about the dishes and talk about what events are coming up in the current term.
Over the last few days we have welcomed the pupils into the ref and it has been lovely to meet everyone that has come through our doors!
We cannot wait to work with everyone over the coming months!"