Sport
Junior
22nd June 2022
Netball and Football Finals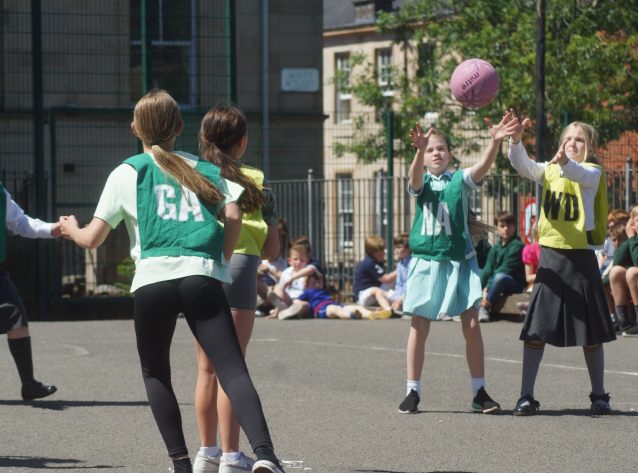 Exciting times at the Garnethill Arena this week when we hosted not one but two high-octane sporting events – the football and netball cup finals.
After weeks of intense playoffs, we took to the pitches on a sunny day to finally uncover the victors. It was all to play for on the Netball court as the Airdrie Allstars took on the Dumfries Defenders. A hotly contested game followed - with the football teams Dundee Dumplings sparring against the Shimmy Shammy Shufflers.
We were treated to 2 high-scoring games, with the Airdrie Allstars defeating the Dumfries Defenders 4 - 1, and the Shimmy Shammy Shufflers winning 4 - 0 over the Dundee Dumplings.
A special mention goes to Jude C. (P6) who scored a super hat-trick during the game. Scoring four goals in the one game is no mean feat, it also won Jude the top goalscorer of the tournament - taking his total to eleven goals across four games.
Well done to everyone who took part in our tournaments, we can't wait to start them again next year!