Whole School
23rd February 2021
Stadium Tour Challenge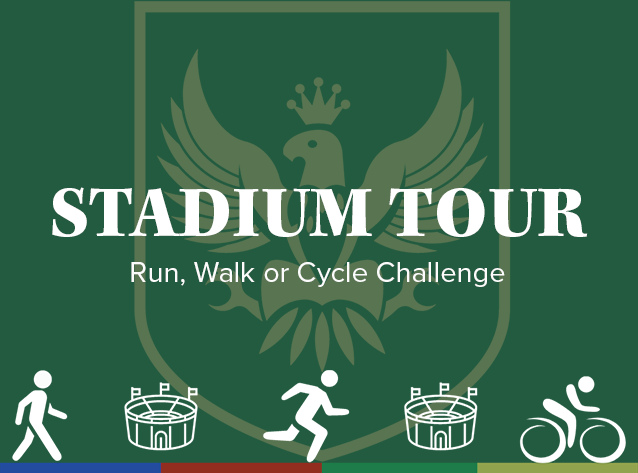 STADIUM TOUR CHALLENGE
The PE department have listened to your suggestions in their recent survey, and with Scotland qualifying for their first major tournament since the 1998 World cup, we have set you the challenge of travelling across Europe to visit the host cities and their stadiums!
This whole school fitness challenge will see all four houses compete against each other to see who can travel to each host city in the quickest time. Parents and staff will also be adding to the totals and parents should adopt the same house as their child.
You can submit your results by via the links provided on Schoology.
POINTS:
House points will be awarded for houses that reach each city first.
1st =50 points
2nd= 40 points
3rd= 30 points
4th= 25 points
There will also be an overall house winner! Which will be awarded 100 points.
THE JOURNEY:
1.Hampden Park- Glasgow –SCOTLAND
245 miles
2.Aviva Stadium- Dublin- IRELAND
288 miles
3.Wembley Stadium-London-ENGLAND
587 miles
4.San Mamés Stadium-Bilbao- SPAIN
721 miles
5.Amsterdam Arena-Amsterdam- HOLLAND
502 miles
6.Telia Parken- Copenhagen- DENMARK
617 miles
7.Allianz Arena- Munich-GERMANY
579 miles
8.Stadia Olimpico-Rome-ITALY
754 miles
9.Puskas Arena-Budapest- HUNGARY
521 miles
10.Arena Nationala- Bucharest- ROMANIA
1538 miles
11.New Zenit Stadium- Saint Petersburg-RUSSIA
1823 miles
12.Buku Olympic Stadium- Buku- AZERBAIJAN
THE PRIZES:
Additional prizes will be awarded to the:
Most active infant pupil Kindy-P3
Most active junior pupil P4-P7
Most Active S1
Most active S2
Most active S3
Most Active S4
Most Active S5
Most Active S6
Most Active staff member
Most active parent
Weekly announcements of winners will be posted on Schoology.
Who will be our winners? Team Gonzaga, Loyola, Ogilvie, or Xavier? Only time will tell!
GOOD LUCK EVERYONE!