28th March 2019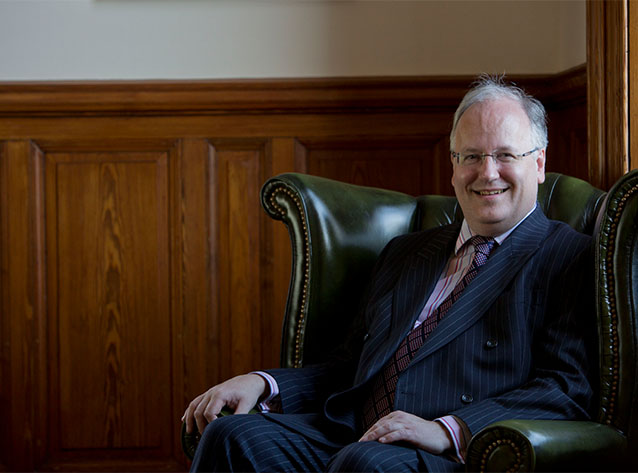 Hi there and welcome to the newly launched St Aloysius' College blog. Here guest editors from across our Kindergarten, Junior and Senior Schools will share a range of articles about life at the College, independent schooling, and the education sector in general.
Our inaugural post is brought to you by our Head Master, Mr. Bartlett, who gives us an insight into his week through the Jesuit concepts of Consolation and Desolation.
"If we're not a community, sharing our hopes, fears, joys, and aspirations then we're not fulfilling our mission as a Jesuit school."
Consolations and Desolations dominate my life as Head Master. For those of you not familiar with Jesuit terminology, this translates as the high points and the low points. I was thinking of this as our older students receive the results from their prelims. Many will struggle with some of the outcomes but as soon as the students came back from study leave I wanted to stress to them how important it was to celebrate what had gone well and learn lessons to build on where things had been less successful.
The next few months will be key in learning those lessons to achieve the positive outcomes we know they are all capable of. Against the backdrop of blood, sweat, tears, and frustrations there are so many good things happening. This morning, for instance, I was able to celebrate the success of two of our swimmers and their achievements in the National Team. Last night it was listening to our choirs rehearsing in front of our Junior School parents. No matter how trying the day, how many little problems have to be dealt with, the consolations far outweigh the desolations. What doesn't change is the variety and volume of activity. Saturday usually finds me on the touchline cheering on our wonderful sports teams, however this week I was being 'the host with the most' to all the young people applying to be part of our community. It has been a really good admissions season with parents and students understanding what makes us special and really keen to share their enthusiasms with us in the 'getting to know you meetings'. I never cease to enjoy these conversations which remind me of why we do the job we do. In the words of one of my colleagues, 'it's all about the young people.'
A typical day for me starts in our Junior School meeting and greeting, quickly moving on to the usual round of leadership meetings, but I always try to find as much time as possible to talk to students and staff. If we're not a community, sharing our hopes, fears, joys, and aspirations then we're not fulfilling our mission as a Jesuit school. I even get time on Monday to teach an S6 Religion class and once again are reminded of how inspired and inspiring young people can be. Every evening will be busy this week, but the range of activities such emphasise what a lively community we are. Tonight I am introducing a speaker for the Romero Lecture and will get time to listen about the challenges of the prison system in the USA. Tomorrow it is our P7 Science Fair, chatting to parents and students about the importance of STEM in our ever-changing world and then on Thursday, it's over to Celtic Park to share the social evening with our S4.
Who knows what challenges the week will bring? The first snows have arrived with the inevitable question 'when will we close?' We're already planning for April and May and I'm currently interviewing for a new teacher in History. It's a job of infinite challenge and variety, of joys and frustrations. How apt the Jesuit phrasebook can be at times: the Consolations and the Desolations. That which could make us downhearted but in fact, those things that spur us on to ever greater things remain in the ascendancy. It looks like it's going to be a good week!