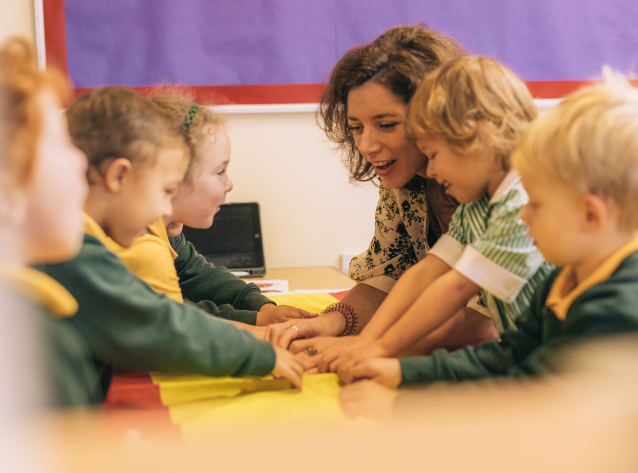 It may seem on first sight that the children 'just play'. However, each part of the Kindergarten environment is planned and set up carefully to facilitate the children's learning. The curriculum in Kindergarten is based on the Characteristics of a Jesuit Education and acknowledging the principles of Curriculum for Excellence.
Our pre-schoolers are able to develop at their own pace, as they begin to discover where their personal talents lie. The elements of Jesuit education are prominent even at this early stage, as the syllabus is focused on the child rather than the material to be covered. Kindergarten pupils receive specialist teachers in Art, Music, PE, Science and Modern Languages, as staff look to aid their imaginative, creative and emotional development.
Through play the children also learn to interact with their peers within a caring and respectful environment. They share fun and learning with one another in a way that develops their social and interpersonal skills, as well as their problem solving, language and creative knowledge. They begin to understand the importance of caring for and helping one another, as they start the formation of becoming men and women for others.
During the year, your child will build up an E-Learning Portfolio. This will be created from the observations, notes, pieces of work, photographs and comments from staff and the child on their progress. Your child will bring this home during the year and share their achievements and progress with you. You are, however, invited to come into Kindergarten at any point to view your child's plan.
Formal written reports will also be issued at the end of the Autumn and Summer terms.