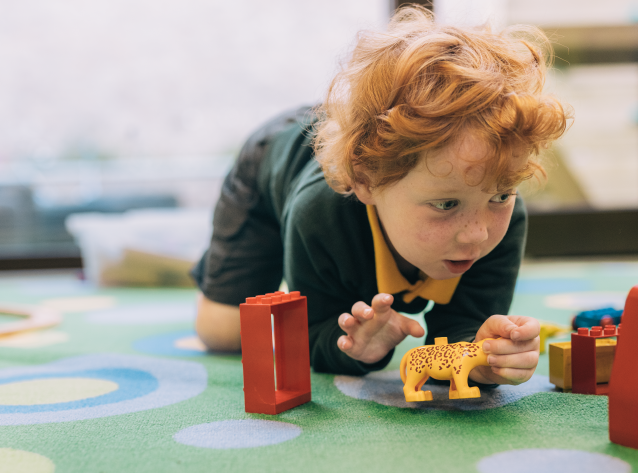 On entering Kindergarten, our pupils are joining a community that extends beyond their time in the Green Blazer – throughout the Junior and Senior schools and on to further education and the world of work. As such, we want to inspire children to look beyond themselves and become lifelong learners.
Jesuit education is concerned with how children learn to use their formation and skills beyond school and in the wider world. From Kindergarten, children are aware of the importance of taking care of the world around them – both people and the planet. Pupils are encouraged to take pride in their school and surroundings, working together to create a better place for all.
Kindergarten children are also involved in charity work during the school year, raising money for various causes and doing something to make a difference in their local communities. All children are encouraged to use their talents for the service of others and to embrace their faith through involvement in the work of their local parish. In a Jesuit school, the atmosphere is one in which all can live and work together in understanding and love.