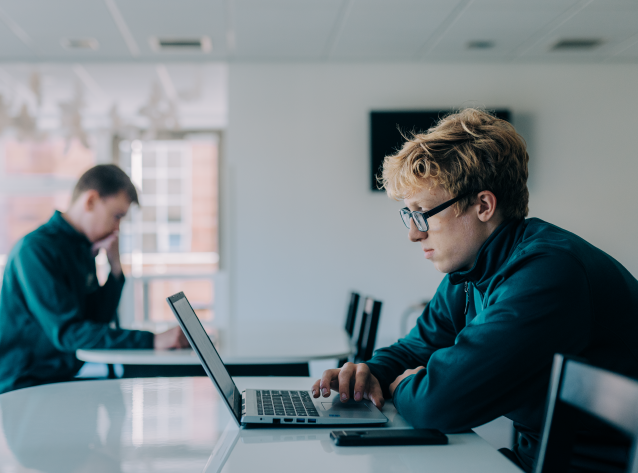 Pupils in the Senior School benefit from a broad and wide-ranging curriculum with true depth and value. It mixes the traditional with the modern, covering all subjects from Latin and Classical Studies to Product Design and Media Studies.
The College has an innovative approach to the curriculum and is at the forefront of new technology, being among the first in the country to introduce iPads in classrooms as part of an advanced digital learning scheme.
In Jesuit schools, the curriculum centres on the person rather than the material to be covered. This is why we offer flexible timetabling. By having a flexible timetable, our pupils can study almost any combination of subjects from S3 onwards, giving them the best opportunity to enhance their skills and make the most of their individual talents and interests.
Each pupil in the Green Blazer is given the opportunity to develop and achieve their individual objectives at a pace fitting their own ability and personality. Additional support for learning is implemented across the curriculum and is crucial in allowing pupils to learn and realise their potential in the classroom.
Pupils in Senior 3 and 4 study National 5, whilst Senior 5 pupils sit Highers, the majority achieving five in one sitting. In Senior 6, most pupils undertake a combination of both Higher and Advanced Higher qualifications. Most pupils continue their education at Scottish universities, however, significant numbers regularly gain places at Oxford, Cambridge, and other UK universities.