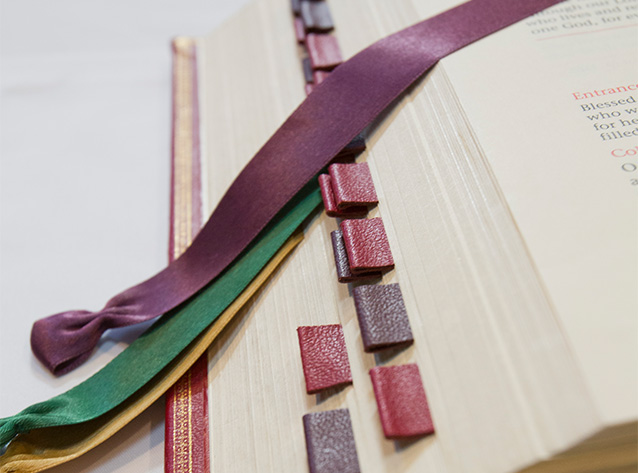 Faith and Values – Religious Formation – is central to all that we do in the Senior School. Our aspiration to instil in our young people a strong sense of faith and values is all-encompassing. We look to develop the creative spirit of each pupil through all four other elements of Jesuit education – Intellectual Formation, Magis Curriculum, Pastoral Care and Perspectives and Horizons.
Religious and spiritual formation is integrated into the curriculum and co-curricular programme. We teach young people to appreciate the presence of God in their lives, whilst recognising that faith cannot be imposed. Faith and values should be present in every classroom, and every teacher is responsible for helping our young people grow in faith and love for Christ. Overall delivery of religious formation begins in the Chaplaincy, which coordinates the Christian Formation of the College.
Our pupils attend two weekly assemblies take place in St. Aloysius' Church. Tuesday assemblies focus on celebrating the successes that are part of the life of the community. Friday assemblies give the opportunity to reflect on the liturgical year, explore key issues in our society and pray for both the College and wider, world community.
Retreat Programme
Our retreat programme emphasises the importance of prayer and reflection in day-to-day life. The programme is based on the principles of Ignatian Spirituality and provides a retreat for each year group, during which pupils listen to speakers and share details of their individual journeys of faith. These retreats allow pupils a sense of connection to God, becoming men and women of faith, men and women for others. Staff also take part in an annual retreat, giving time for reflection during the school year.
Centre for Social and Environmental Justice: CSEJ looks to build on the excellent work on religious formation and service by promoting greater awareness of social justice and environmental issues. This is done through various activities and international speakers including Fr Greg Boyle SJ.

View our St Aloysius' College Christian Formation Booklet here