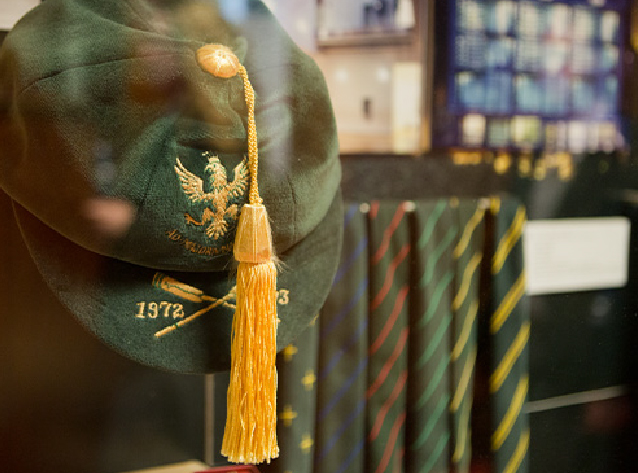 WHO IS SAINT ALOYSIUS?
The eldest of seven children born into a wealthy and powerful Italian family, Aloysius Gonzaga's father wanted his son to become a military or political leader.
He was sent to Florence at a young age to receive a further education. It was here he began to suffer from a kidney disease that would trouble him throughout his life. As he recovered, he spent much of his time in spiritual reading. This led Aloysius to decide to become a priest, praying long hours at night and fasting several times a week.
Soon he announced his intention to become a Jesuit. He signed away his large inheritance to his brother and joined the Jesuit order at 17. In Rome his director was St Robert Bellarmine who taught him to spend more time helping others instead of private devotion.
When he was 23, a serious epidemic broke out in Rome and Aloysius immediately volunteered to help and actively cared for the sick. However, Aloysius developed the symptoms and died on June 21, 1591. He was canonised in 1726 and named Patron of all Students in 1729.
THE GONZAGA EAGLE
The Green Blazer is not the only iconic image of St Aloysius' College. The Gonzaga Eagle, as featured on the Blazer pocket is a key part of the College identity.
It was taken from the Coat of Arms of the Gonzaga family, the crest of St Aloysius' Gonzaga, after whom the College was named.
The original Glasgow version of the Gonzaga Eagle was designed by Garnethill artist Jessie McGheehan, who also designed the magnificent mosaic Stations of the Cross in St Aloysius Church. The original eagle, perhaps symbolic of Glasgow's western location, faces left.
Various other versions of the College Eagle have punctuated the last 20 years, including a special version commissioned to mark the College's sesquicentennial celebrations in 2009.
In 2015, the College felt it was appropriate that our logo be brought in line with our innovative, modern approach to education.
COLLEGE TIMELINE
1850s
Founded in 1859 by the Society of Jesus to educate Catholic boys from in and around Glasgow
Original school campus was at Charlotte Street, Bridgeton
First school roll was just 25 pupils
1860s

Relocated main campus to Garnethill in 1866 with a roll of 70 and rising
Jesuits focused on enhancing the College's reputation as the educational institution of choice for Catholics in Glasgow
1870s

Numbers increased significantly in the late 1870s, largely thanks to Head Master Fr Francis Bacon SJ
Early 1890s

Fr Eric Hanson SJ arrived as Head Master, heralding a period of sustained growth in pupil numbers
The College also achieved significant success in public examinations
Fr Hanson SJ's tenure spanned a quarter of a century, during which he worked to assure parents of the value of higher education, establishing the College as one of the foremost schools in the country
By the end of his time at the College, the roll had reached 500 pupils
Parents were unable to obtain places due to swelling school numbers
Post WWII
College took steps to accommodate more pupils
Relocated Junior School in 1954, allowing for double the Primary School numbers whilst increasing numbers and improving facilities in the Senior School
1970s
College became a fully independent school in the final quarter of the century
The College took the decision to accept girls in 1979, key to establishing the St Aloysius' College of today
Early 2000s

With the 21st century came a sustained period of growth for the College and its campus
Construction of a state of the art Junior School Building
Addition of the Clavius Building for Maths, Science and Technology
Acquired the Convent of Mercy on Hill Street
Mr John Stoer was appointed in 2004 as the College's first lay Head. He retired in 2013.
Mr John Browne was appointed in 2013 with a strategic vision for the College. During his time, he developed the Independent Safeguarding Commission, the Schola Foundation and the provision of a new Sports Facility, which is now complete.
2010s
Head Master Matthew Bartlett was appointed in late 2016.
Our £8million state-of-the-art sports facility opened in 2017.
2020s
Mr. Patrick Doyle was appointed as our new Head Teacher in March 2023.