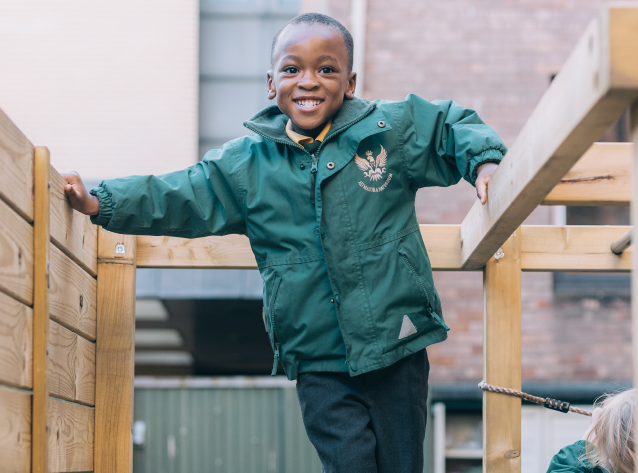 Our Kindergarten provides a loving and caring environment in which pre-schoolers (3 - 5 years) are nurtured in preparation for Primary One - their first day in the Green Blazer.
Children are given the time and space they need to be children, they are free to play, explore and imagine. Through play, they begin to find what they are good at and enjoy, with specialist teachers delivering Art, Music, PE, Science and Modern Languages.
We want to open children's minds to discover a deeper delight in learning. They are encouraged to be curious, to want to find out more, to do more, to be more - engaging with the Ignatian principle of the Magis as the norm.
Through play they share fun and learning together in a way that develops their social and interpersonal skills, beginning to understand the importance of caring for and helping one another. Each child has the attentive care and knowledge of a Key Worker who monitors progress, checking in regularly with parents.
Our Kindergarten pupils are fully involved in the liturgical life of the College, leading assemblies and attending Mass. Each day begins in prayer and ends in rejection, helping develop the children's ability to see God in all things.
All of these factors have one common goal - to prepare our pre-schoolers as they begin their journey of discernment, which we hope will become a fulfilling Green Blazer adventure.
The Kindergarten day runs from 8.30am – 4.30pm Monday to Friday. Wraparound care is also available with a Breakfast Club and After School Care facility.