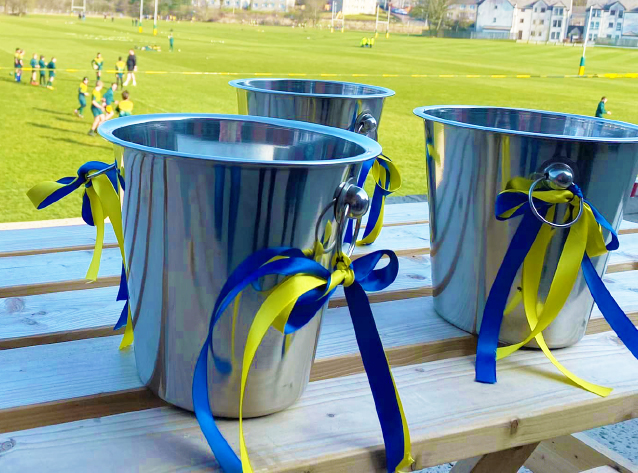 During this period of Lent, us Senior School House Captains decided to raise money for a charity which has touched everyone's heart over the past few weeks. After watching the news, we learned that the current situation in Ukraine is devastating. Thousands of people have been killed. Hospitals, houses and buildings have all been destroyed, families have been separated and children traumatised.
As of today, roughly 3 million people have fled the country, leaving behind their homes, loved ones and livelihood to find refuge in neighbouring countries, unsure with what's to come. This is the awful reality these people face. Men as young as 15 have been handed guns, with no training, being told 'Go fight for your country'. These teenagers are around our age. This is shocking and incomprehensible, but sadly this is the reality for people living in Ukraine.
This war has made us realise how privileged we are, in the sense that we can go back to the safety of our homes, have a nice warm meal and spend time with family. So upon reviewing this situation, we decided to have an assembly to highlight the devastating impact the war is having on the people of Ukraine. We then decided to run a Friday treat event selling delicious doughnuts and Easter cupcakes.
This fundraising experience has been fun but also humbling, and it has made us feel more grateful for the little things in life. It helped us gain a sense of awareness that everyone in the world struggles at times and we should all help one another when we can. All proceeds raised will go to the Jesuit Mission charity, sending money to Ukraine and the people affected by this war. Then the money can be used to buy water, food, medicine for people in desperate need. We thank everyone for their generous donations, which will make a huge difference to the people of Ukraine.
- Hannah M., S5 House Captain