OA
Whole School
11th January 2023
Aloysian Association Donation to OA Memorial Charity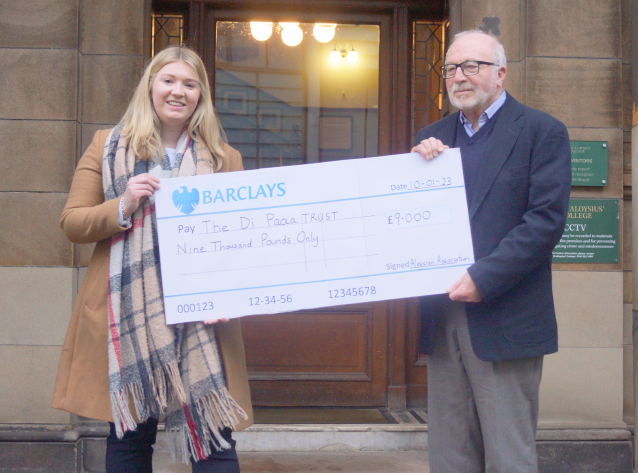 We recently welcomed The Aloysain Association to the College to present the Di Paola Trust with £9000, which was raised at their recent Ladies Lunch event.
The Di Paola Trust was established in memory of OA Christina Di Paola – who was an active member in the charity work of the College. Christina dedicated much of her time to our Justice & Peace Group, raising thousands of pounds for charities – especially those that benefitted children.
The Trust was established to continue this legacy of giving and supports orphaned children in Zimbabwe to ensure they have access to education and essential supplies, as well as supporting projects in other countries where support is needed.
This donation will help The Di Paola Trust continue its much-appreciated and required work improving the lives of children around the world.
For more information on The Di Paola Trust and how you can support -
visit here.