OA
29th March 2023
OA Hall of Fame - Professor Bartholomew J McGettrick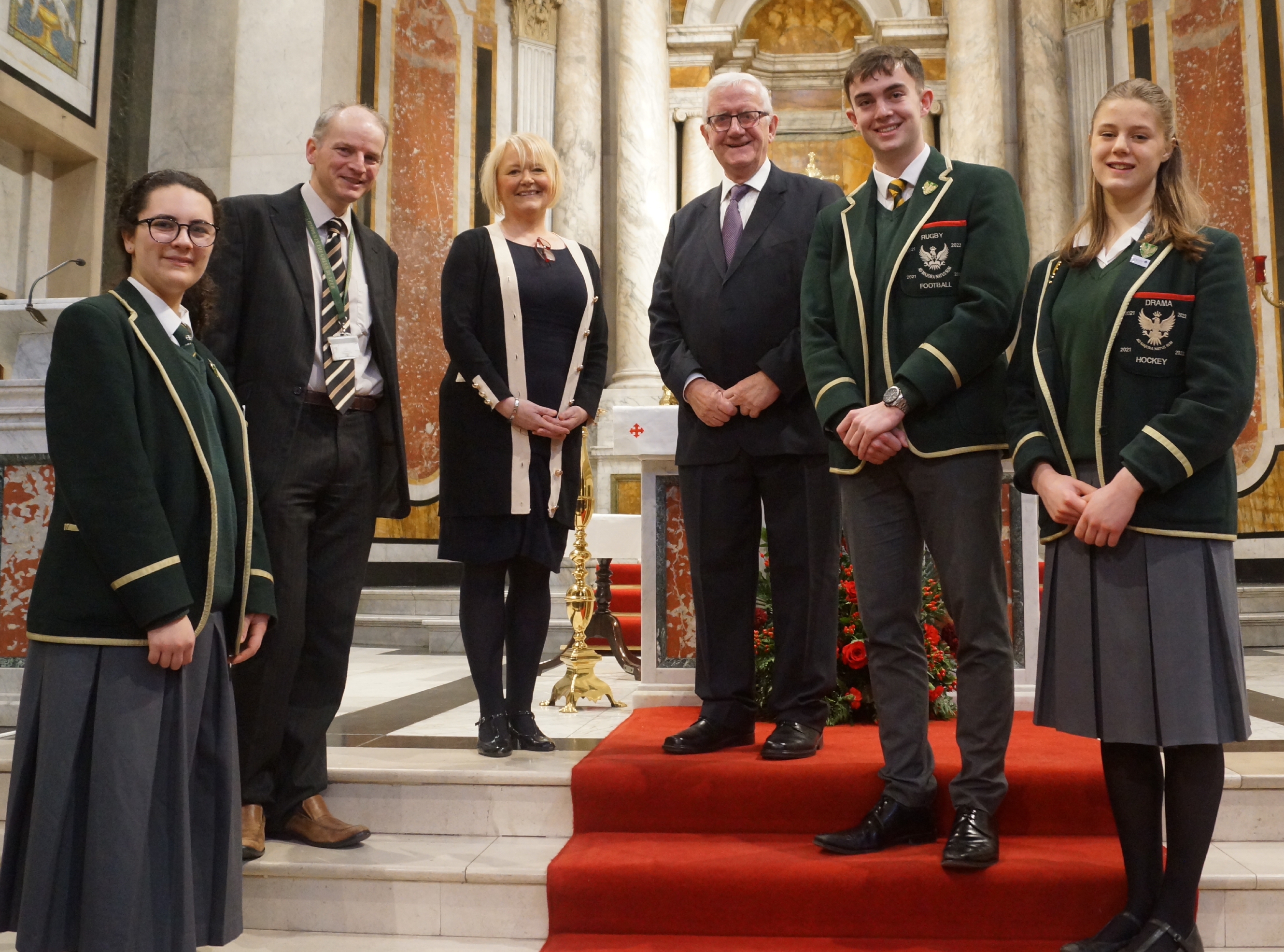 Last week we welcomed Professor Bartholomew McGettrick to the OA Hall of Fame, recognised for his services to education.
Professor Bartholomew McGettrick is Emeritus Professor of Education and Dean Emeritus, of the Faculty of Education at the University of Glasgow.
He has a background in education and public life that is varied. He was a teacher of Geography in St Aloysius' College from 1968 - 72. He later chaired the Board of Governors of the College for many years. He was Principal of St Andrew's College (The national College for the education of teachers) in Scotland, and became the first Dean of the Faculty of Education at Glasgow University. He was then appointed Dean of the Faculty of Education at Liverpool Hope University, where he also became Professor of Christian Education.
Professor McGettrick is Chairman of the International Board of Regents of Bethlehem University (Palestine); Member of the Board of Regents of The American University of Madaba (in Jordan). He holds other positions in international groups and committees in education and beyond. He is Honorary President of the Association of Catholic Institutes for the Study of Education. He has lectured in every continent (except Antarctica). In 2015 he was appointed to the Vatican Board - St John The Baptist to oversee the work of the Catholic Church in The Middle East in educational and cultural matters. He is a Member of The Grand Magisterium of The Equestrian Order of The Holy Sepulchre of Jerusalem having served on the Grand Magisterium since 2003. He is President of The Holy Land Commission and formerly President of the Schools Commission for The Holy Land.
He is Chairman of the Board of Governors of Tabeetha School, Jaffa-Tel Aviv, which is the school of the Church of Scotland.
Among the honours he holds are: the OBE for services to education in the UK; "Ex Corde Ecclesiae" Medal of the International Federation of Catholic Universities; Knight Grand Cross of the Order of The Holy Sepulchre of Jerusalem; Golden Palm of Jerusalem; Gold Cross of Jerusalem.
Professor McGettrick, whose own father was an OA and who is the father of 4 OAs and grandfather of 3 OAs, spends his summers in St Andrews – the home of golf!