OA
Senior
23rd November 2022
OA Produced Feature Film Submitted to Oscars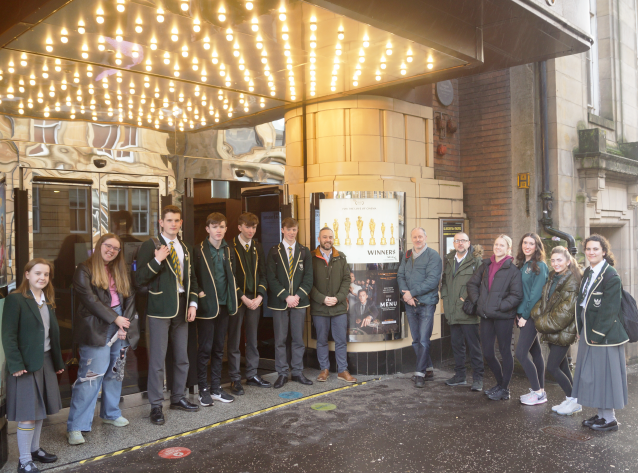 Our Higher Media pupils enjoyed a special trip to the Glasgow Film Theatre today to catch a showing of the new feature film Winners, directed by Hassan Nazer and produced by Nadira Murray and OA Paul Welsh (class of '86).
Not only are we excited to be watching a film produced by an OA on the big screen in our very own city of Glasgow, but we are also excited that the film has been selected by BAFTA as the UK's submission to the 2023 Academy Awards for Best International Feature Film.
The feature joins a line-up of films from across the globe.
Shot entirely on location in Iran, this Farsi dialogue film was financed, developed, and post-produced in Scotland. Set in a small Iranian village, the film draws imaginatively on Director Hassan Nazer's childhood in Iran as well as celebrating the cinema of that nation.
Having already had a successful festival run, winning the audience award at it's Edinburgh International Film Festival debut, it has also been nominated for the BIFA (British Independent Film Awards) Discovery Award. We were very thankful that Paul was able to join us for the screening, we loved meeting him and being able to share the experience of watching the film with someone who worked behind the scenes.
We were also joined by another of our OAs, Olivia Ritchie ('22) - who is no stranger to the world of film, after she directed a powerful short film for Anti-Bullying Week, entitled "Do Ask, Do Tell", that highlighted the often unseen effects of bullying on individuals.
The British Independent Film Awards take place in December 2022, while the Oscars take place on Sunday 12th March 2023. We wish the best of luck to all of the team behind the project.