Trips and Activities
Junior
12th May 2023
Primary 7 in Italy - Cultural Trip 2023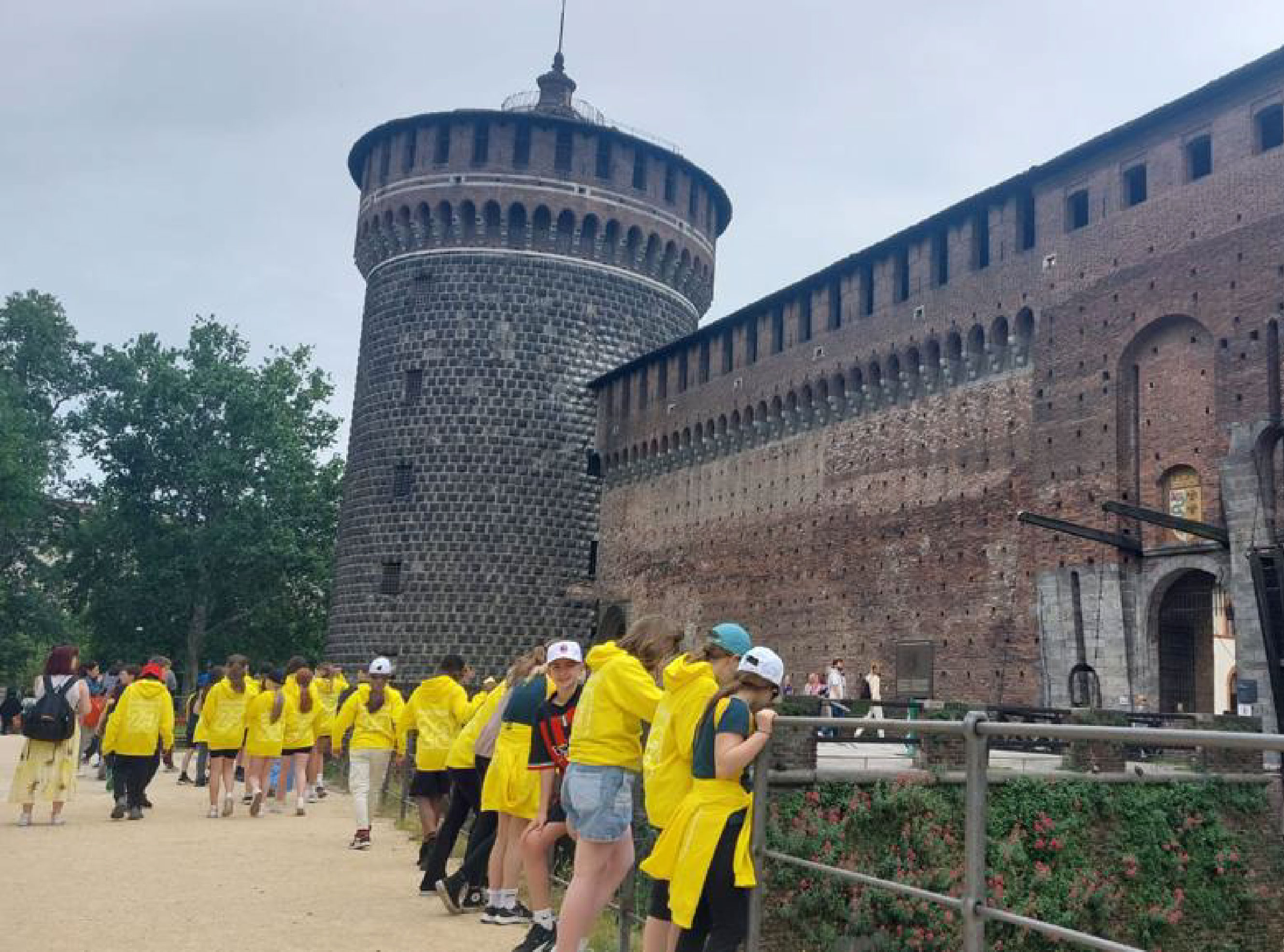 Primary 7 have had a wonderful cultural trip in Italy this week. Their Italian adventure began on very familiar ground – when on our very own Hill Street, our classes got together for an online call with fellow Jesuit school Leone XIII, based in Milan. We would be meeting our new friends when we travelled abroad – and it was great to meet them online first to speak in Italian and English, and sing songs for one another!
We spent our first day in Milan, where we got to meet the pupils and staff of Leone XIII in person. It was lovely to meet everyone, and it was great to spend some time with another Jesuit school. Our day was very busy, as we also visited home of A.C. Milan San Siro stadium, Milan Cathedral, and Castello Sforzesco. Lots of fun and excitement – and that was only day one!
Next it was on to Verona – where we saw Ponte Scaligero and passed through the Porta Borsari. We performed a song in the Verona Arena – which was built in 30 AD and is still in use today! We then visited Juliet's House – and finished the day with some gelato and pizza.
On our penultimate day in Italy – we had an adventurous time at Gardaland Resort, which sits next to the beautiful Lake Garda. A day we will remember for a long time – some of our Primary 7s had their first go on a rollercoaster!
Before heading home, we made a very special visit to Castiglion delle Stiviere, the birthplace of St. Aloysius Gonzaga. We visited the Basilica-Santuario S. Luigi Gonzaga and took time to pray together for our families, friends and wider St Aloysius' College community. It was very special for us to connect with our history, and learn more about our College Saint and his life.
From making new friends, to learning new words and visiting beautiful places, our cultural trip has been one to remember. We're already looking forward to the next one!