Junior
25th February 2021
Pupil Success at MTOT Competition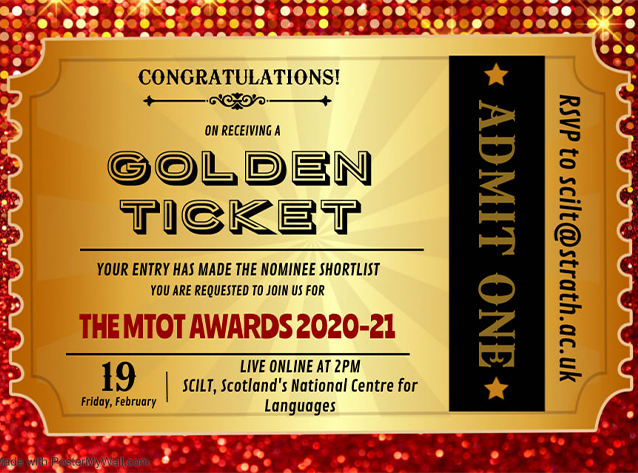 The SCILT, Scotland's National Centre for Languages, is based in the School of Education at the University ofStrathclyde and every year, they run a multilingual poetry competition called Mother Tongue, Other Tongue.
Pupils from P1 – S6 can enter poetry, raps, rhymes or songs and have fun working collaboratively or individually.
We would like to say a huge well done to Eloïse H (P4) who was selected as a runner-up in the Mother Tongue Other Tongue Competition (P1-P4), and a massive congratulations to Zayne E (P2) for winning!
Poems will be available on the SCILT website soon and, for the first time, the winning poems will be published on the The Children's Poetry Archive and the Kids'Poetry Club podcast (USA).
We are really looking forward to the international publication of our young poets!