Academic
Senior
25th May 2021
S2 pupils make national semi-final with app that gives back!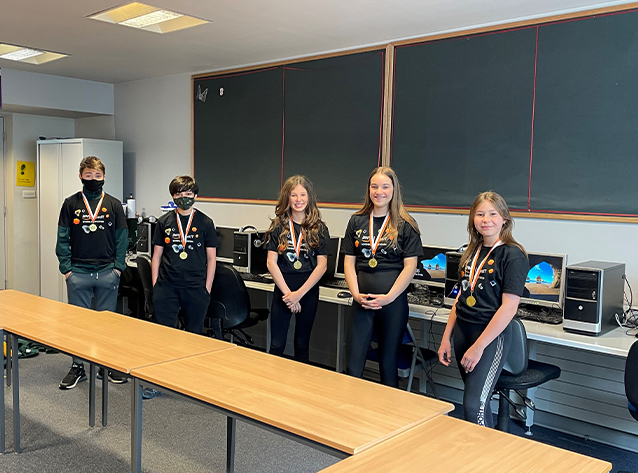 Last week, a group of five of our S2 pupils (Alice G., Leyre D., Olivia B, Caleb C., and Raunaq M.) participated in the national semi-finals of Amazon Web Service's GetIT competition, where they made the final 10 out of over 100 schools across the UK!
The pupils were challenged to enter an inter-school app-design competition focused on solving issues local to their school or local community. Our talented pupils came up with an idea for an app designed to match people who want to volunteer with individuals who need assistance. In a very professional presentation to a panel of Amazon judges, the pupils referenced our school's goal to become 'men and women for others' alongside Amazon leadership principles of 'invent and simplify'.
While the team didn't progress to the final, the feedback from the judges was very positive: "What an amazing presentation - I was blown away by how well thought out and practical the Assist app idea is. So many good things to call out in this presentation, but the team's approach to thinking big and scaling the app in a way that's logical and attainable stands out. I love the thinking behind user testing at the local level and including local partners to support the effort. Well done St. Aloysius' College!"
Congratulations to the team and to Mr. Harkins from our computing science department, what an achievement!