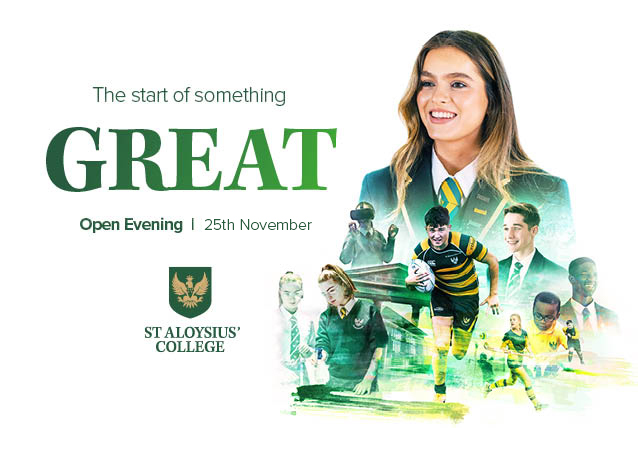 We're looking forward to welcoming you next week at our 2021 Open Evening. After restrictions forced us to hold our Open Evening virtually in 2020 – we are looking forward to being able to welcome you in person to our wonderful college on Thursday November 25th 2021.
Open Evening is the best way to see Aloysian life in action – by getting to meet our teachers and hear from the best testimonial the College has to offer, our pupils.
This year, tours are available for you and your family to book. These will be guided by our senior pupils, who won't only take you on a tour of our amazing, state-of-the-art campus – but will provide insight into life at the College – and why they love it so much. Simply choose which time suits you best, and arrive for your tour starting.
There is still time to book your place here.
Prior to your visit, you will receive an email with a welcoming message from our Headmaster and other members of our Senior Team. To familiarise yourself with the College, why not visit our Virtual Tour site first to get a taste of our campus?
While restrictions mean that we will not be able to gather for a Q&A session at the end of the tour, you will have the opportunity to meet our teachers and staff virtually via online call after Open Evening.
Each department is looking forward to welcoming you, and will have displays on show about all the exciting things they offer to our young people.
St. Aloysius' truly is the start of something great. See for yourself on Thursday, Nov 25th.