26th August 2022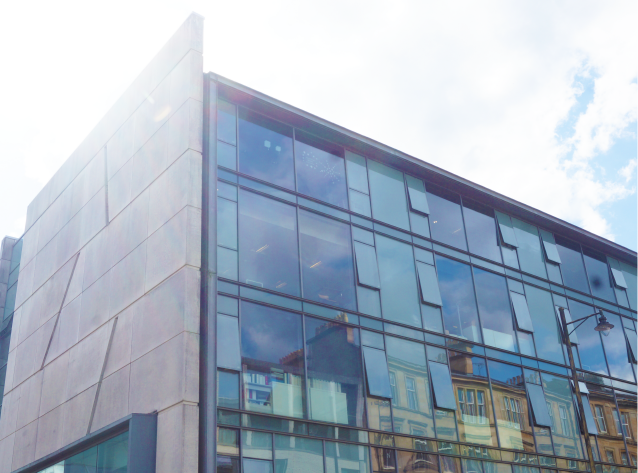 On this day 20 years ago, during a special ceremony, the College opened its newest addition to the Campus – The Clavius Building, a new space dedicated to the teaching of STEM subjects.
The opening ceremony was attended by renowned mathematical physicist Sir Professor Roger Penrose, joint winner with Stephen Hawking of the 1988 Wolf Prize in Physics and one-part winner of the 2020 Nobel Prize in Physics. With a career that has spanned decades, it was an honour to have such a highly decorated member of the scientific community join us for such a special occasion.
During his opening remarks, Professor Penrose emphasised the practical applications of mathematics, as well as highlighting mathematics and science for enjoyment. These are two things our Clavius building still does to this day – allowing pupils to develop skills for life as well as helping them find their true passions.
Our building is named after Christopher Clavius, a 16th- century Jesuit philosopher who is best known for his work on the reform of the calendar under Pope Gregory XIII. Christopher Clavius, the most respected astronomer in Europe of his time, has also lent his name to the Clavius Crater, the second largest crater on the visible side of the Moon.
Over the years, the Clavius has been home to some of the most exciting College initiatives, and in 2004, the building was awarded the Best Building in Scotland by the Royal Incorporation of Architects in Scotland. We had a visitor from outer space touchdown in the Clavius in 2009, when our Junior School pupils were treated to a talk from NASA astronaut William McArthur who regaled us with his tales from high above the Earth's atmosphere. Throughout the years, our Clavius building has also been home to many charitable drives from our Senior Pupils - who often use the social space, The Forum, as a headquarters for fundraising events.
Last year, we were very thankful to have hosted an online talk and Q&A in the Clavius from Scottish-born Nobel Prize in Chemistry joint-winner Professor David MacMillan, who called in from all the way over from Princeton University in New Jersey.
Most recently, Geography teacher Mr. McLean helped redesign our Clavius Courtyard into a stunning outdoor social space that can be used during break and class times for outdoor activities. The courtyard will also be home to our brand new wormery and herb garden, which will be looked after and maintained by pupils.
Today, the building still houses our geography, science, computing and maths classes and provides hundreds of children each day the ability to explore the world of STEM and helps them unlock a potential that otherwise may not have been possible without the Clavius.