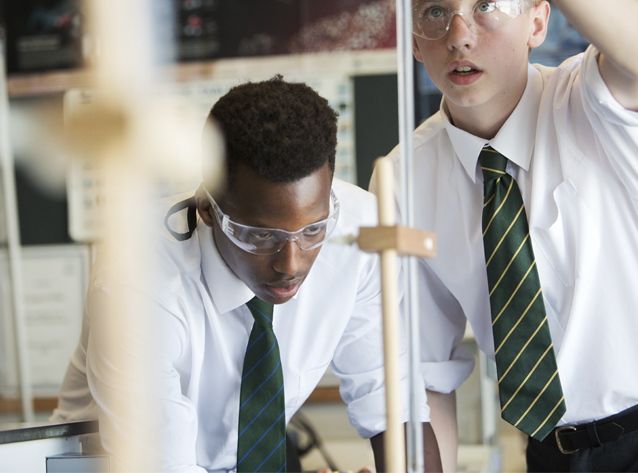 We aim to shape each pupil's appreciation of knowledge of all things by stimulating and igniting their passions, opening their minds to discover a deeper delight in learning.
Jesuit Translation: 'Magis Curriculum'

Finding God in all things through education and formation of the whole person.
As a school, we want to encourage pupils to exceed their expectations. 'Magis' – Latin for more – is the Ignatian principal that in order to participate fully in the human community, we should always seek to be more, to do more. This ideal is what shapes our aspiration for your child to invest fully in their learning.
Our concept of 'more' does not imply comparison with others or measurement of progress against an absolute standard; rather, it is the fullest possible development of each child's individual capacities joined to the willingness to continue their development and the motivation to use those developed gifts for others.
Jesuit education forms men and women for others in a way that encourages the development of all of their talents. This is why we continue to provide a rich programme of co-curricular activities to deepen and expand pupil experiences, in order to establish and nurture their individual talents for the greater glory of God and the common good.
We seek to employ inspiring and outstanding teachers, whose passion for their subject and sharing their knowledge with others encourages pupils to find a delight in learning, a sense of wonder and ignites their hunger to take their learning beyond the classroom.
Method
Pupils encouraged to take part in one activity
Broad range co-curricular activities available for all
Schola Cantorum and regular outreach initiatives
New sports facility for 2016 - enhanced provision
Fundraising and charity work prominent feature
Private music tuition available from P3
Largest provider of Duke of Edinburgh award West
Regular trips and visits for all year groups KG to S6