27th May 2020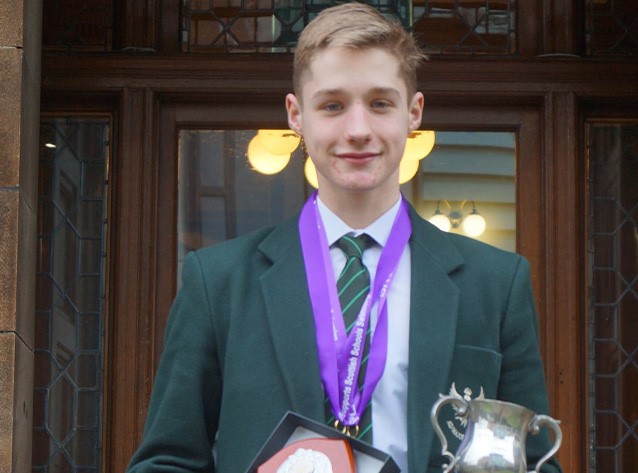 Champion swimmer Mark Ford (S5) has had to replace his regular methods of exercise and training with new ways to keep fit during quarantine, before he is finally able to dive back into the pool!
Mark has come up with lots of different ways to keep his training up during lockdown. Here are a few…
"To keep myself fit, I have been swimming in a paddling pool with a bungee attached to my back, using Zoom to take part in the Scottish swimming exercise calls twice a week and also creating my own gym sessions.
To help maintain flexibility, I recently started a 30 day yoga program too!
For the aerobic work that I am currently missing out on, I have had to substitute swimming for running. I have already managed to achieve a half marathon, and my first under 20 mins 5k.
During quarantine, I have taken time to set aside new goals and challenges for the upcoming season, along with doing analysis of my past races to see how I can achieve more.
And of course, I have also been working hard on schoolwork for S6 to keep my brain ticking over!
I think the most important thing to do during quarantine is to have a routine and to set goals to keep us physically and mentally fit and strong!"