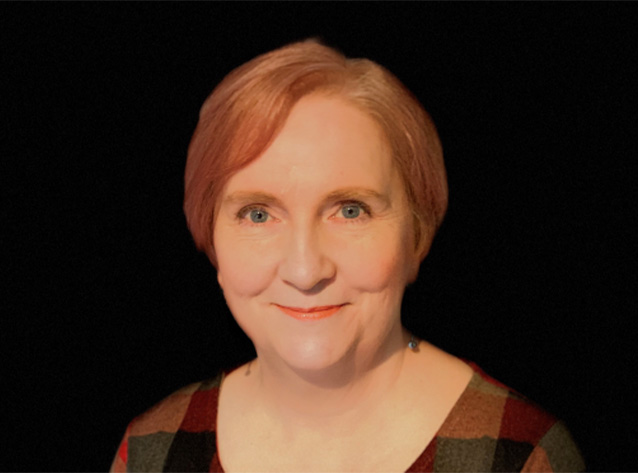 BURSARIES...THROUGH THE FUNDRAISING LENS

Caroline Notman is Director of Development & Alumni Relations at the College and has been with us for 7 years. She is also the Regional Vice President – Scotland for the Institute of Development Professionals in Education.
Ever since I started working in fundraising, I have come to the view that "people give to people". I don't apologise for that sounding a little clichéd. It doesn't matter if you are donating to a mufti-million-pound building - or to a school seating appeal for that matter - because what goes on there is what's important, and how it affects the people who benefit from it.
So, when there is the chance to raise funds that will directly transform young peoples' lives, it underlines what I believe to be true. I get to see this in action from 360degrees - and for me - it is both inspiring and a privilege.
I meet our Old Aloysians who have benefitted from receiving a Bursary at St Aloysius' College. They are now carving out their careers and building their lives. They all have their own stories about how they came to the College. Some found a safer and better life in Scotland with their families, having fled war-torn countries; others have carried the responsibility of being young carers; whilst some come from working families of modest means. Their exceptional talent has usually been spotted by a teacher from their previous school, and their families are encouraged to apply for a Bursary. They arrive at the College without the security of having a circle of family members who have gone before them, but they make the most of their time at St Aloysius'. "Above and beyond" is what many have claimed when praising the amazing teachers who helped them reach their goals. Many talk about the incredible opportunities gained at the College, offering a unique blend of academic excellence, leadership opportunities and Christian formation. Learning how to use their talents to help others adds to that deep sense of being "men and women for others" imbued in them through the distinctive style of learning at the College.
Each year I am invited as an observer at the annual Bursary Committee meeting where a panel of three Governors, together with the Head Master and Bursar, consider the Bursary applications following the Entrance Assessments. Selecting the pupils who receive Bursaries is a combination of art and science. Each case is taken on a combination of literacy and numeracy scores in the Entrance Test, feedback from the interviews with each pupil, and the means-testing carried out by my colleagues in Finance to ensure that applicant families meet the strict financial criteria to obtain a Bursary. It is a weighty responsibility for our Governors, but every award is going to transform a young life.
I also get to meet the people who become our Donors and steward them on their journey of support. Some Old Aloysians reflect on their time at the College – which is now a very different place from how it was in their day – but they are grateful for the foundation it gave them. Others sent their children to the College and are thankful for the opportunities that helped in their development. These are the people who turn words into actions through their gifts. These are the people who give to people.
As new Donor, Dominic Robertson (1998) explained:
"I've become more interested in social mobility over the last few years. The education that my brothers and I obtained at St Aloysius' was transformative for our lives, and the bursary programme is a great opportunity to bring the same benefits to pupils who can't afford a College education themselves."
The more we discover about the positive and impactful effects of Bursaries on our young men and women, the more determined we are to ensure that St Aloysius' College Bursaries remain a beacon of hope – and aspiration – for those young people whose lives will be transformed through the generosity of our donors.
I'll leave the last word with our Bursary Champion for 2020-21, Leonardo Ramirez from the Class of 2005, who summed up receiving his Bursary by saying: "The effect it has on somebody's life, and on the people around that person, is massive".
View our Bursary Scholars' Videos, read their stories and our FAQ about Bursaries, by visiting: The Opportunity Fund
Click on the link to find out about the different ways to support the College
Find out how to give at our Guide to Giving whether you are from the UK or overseas
Caroline Notman
Director of Development & Alumni Relations