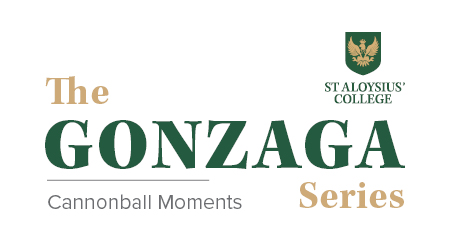 The Gonzaga Lecture Series was launched in the mid- 1990s with a view to providing a forum for exploration and discussion of themes in contemporary Theology and society. They typically take place during Lent and over the years we have been lucky to welcome a range of speakers from across the globe.
This year marks 500 years since St Ignatius of Loyola was struck by a cannonball as a soldier, beginning his lifelong commitment to God's work. If this had not happened, he would have never created the Spiritual Exercises or founded the Society of Jesus. Thus, this year's lecture theme is "Cannonball moments".
Join us for our free virtual lecture series and hear from the following speakers:
TUESDAY 15TH MARCH, 7PM
Fr Damian Howard SJ
'Cannonball moments: Ignatius and us'
The Conversion of St Ignatius Loyola exactly five hundred years ago gives us pause for thought. In this lecture, we will consider how it offers a beleaguered Christianity a way forward that is both counter-cultural and able to unite the human heart and mind at a time of disintegration and division.
Fr Damian Howard SJ is the Provincial of the Jesuits in Britain. He worked at St Aloysius College from 2001-4 and was formed and educated at Trinity College Cambridge, the London School of Economics, the Jesuit faculties of Theology and Philosophy in Paris, and the University of Birmingham which awarded him a doctorate in contemporary Islamic thought in 2010. He has worked in school and parishes, as a university lecturer and spiritual director.
TUESDAY 22ND MARCH, 7PM
Matthew Bartlett
'Cannonball moments: lessons from a pandemic'
The pandemic provided not just challenges but genuine opportunities to re-evaluate and rethink how we educate our young people and how we lead schools. Matthew Bartlett, Head Master of St Aloysius' since 2016, reflects on how the life and teachings of Ignatius and the Jesuit 'way of proceeding' gave a very different way to view the pandemic and build an even stronger way of educating and strengthening community.
Matthew Bartlett has been Head Master of St Aloysius' College, Glasgow since 2016. He read history at Jesus College, Cambridge, and then subsequently studied at the Universities of Durham and Manchester. He was appointed as a National Leader of Education by the Secretary of State for Education in 2013 and this is his second headship. For six years he led Dover Grammar School for Girls which achieved Ofsted 'Outstanding' status. He is a school governor, a board member of the Scottish Council of Independent Schools and is involved in the accreditation of other schools seeking membership of HMC. Faith and education are the two greatest passions in his life.
TUESDAY 29TH MARCH, 7PM
Dr Sr Gemma Simmonds CJ
'Cannonball moments: women in the church'
Mary Ward (1585-1645) founded the first entirely unenclosed religious order of women on the Jesuit model. For this, she was imprisoned by the Inquisition as a 'heretic, schismatic and rebel to Holy Church' at the same time as Galileo for ideas that seemed just as revolutionary as his. She believed that 'there is no such difference between men and women that women may not do great things'. The institutional church has apologised to Galileo and accepted scientific views which contradict earlier theological views, but the position of women in the church has not changed significantly since Mary Ward's time. Is it time for her cannonball to breach the walls of misogyny and chauvinism built into the church's structures?
Gemma Simmonds is a sister of the Congregation of Jesus. She is a senior research fellow at the Margaret Beaufort Institute of Theology in Cambridge where she is director of the Religious Life Institute, teaching Christian spirituality and pastoral theology. An international speaker and lecturer, she is an honorary fellow of Durham University, past president of the Catholic Theological Association of Great Britain, and chair of trustees of the ecumenical Community of St. Anselm. She lectured in theology at Heythrop College, University of London from 2005 until its closure in 2018. Gemma has been a missionary in Brazil, a chaplain in the Universities of Cambridge and London, and a chaplaincy volunteer in Holloway Prison for 25 years. She is a regular broadcaster on religious matters on the BBC, Radio Maria England, and other radio and television networks.
The lectures will be held virtually and you must register with an email address to receive the link for each lecture.
To book your tickets for any of the lectures, please click HERE