OA
15th May 2023
A Trip Down Memory Lane for David and Sanjeev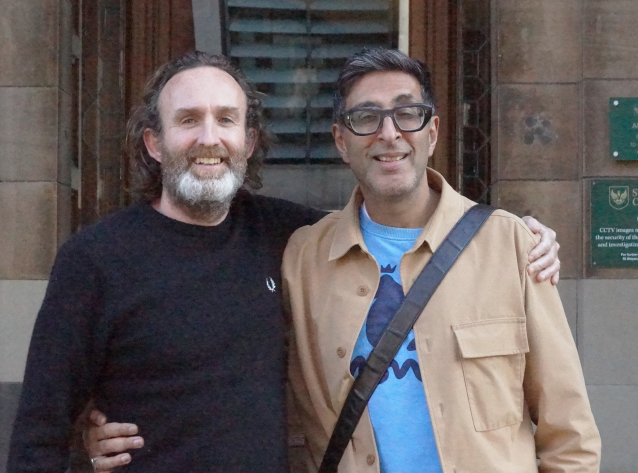 Last week, two OAs took a trip down memory lane – when they visited 45 Hill Street again to take part in a special film project on mental health by Frog Systems, a wellbeing support platform that allows companies to offer their employees support with issues like mental health, and help them through any challenges they may be facing.
David Brogan ('87) and Sanjeev Kohli ('88) sat down for their first proper catch-up since their school days. Recalling their days walking down the corridors of St Al's brought back some fond memories, as they remembered old friends and happy occasions once thought forgotten.
Also speaking on their lives after school, it was interesting to hear about where their very different careers had taken them, and all of the people they had met and things they had learned along the way. The most important topic of conversation however, was mental health. The pair spoke about the individual challenges they have faced, and highlighted how speaking about it and opening up to others is was key to getting better.
We loved welcoming David and Sanjeev back to the College, and we hope to have them back again soon!