Sport
Senior
11th September 2023
Aloysian Sisters Win Gold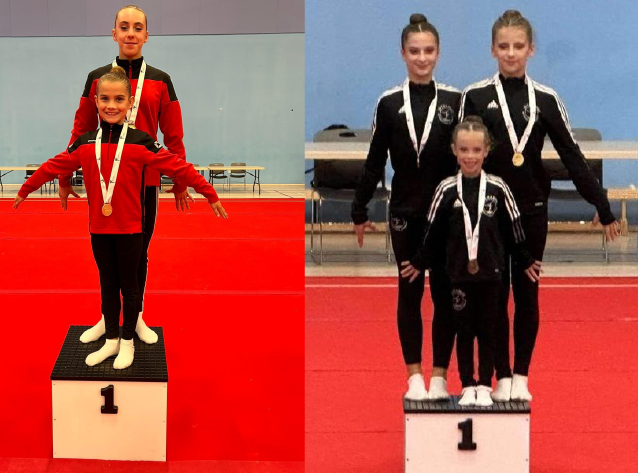 Congratulations to sisters Ella (S4) and Isla (S2) who, along with their partners, both took home gold medals at their first acrobatic gymnastics competition of the season. Both girls were competing in new partnerships at the Acrobatic NDP Tournament 2023 in Meadowbank on Saturday. It is the first time Isla has competed as a base in a partnership.
Ella and her partner took the gold medal in the Woman's Pair Youth category, and Isla and her partners took gold for their tempo routine in the Woman's Group Grade 5 category.
This is an amazing achievement for the pair, and sets them up for the upcoming South Tyneside International Acro Cup 2023 in Sunderland, in which the girls are due to compete next month. This will be a much bigger competition and we can't wait to see how they get on!