18th October 2022
Announcement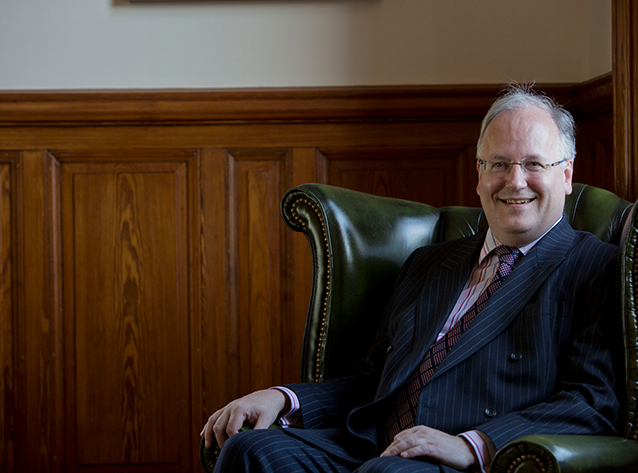 Matthew Bartlett, Headmaster of St Aloysius' College, Glasgow, has announced that he is to stand down from his position on 14th October 2022 to become the Founding Head of Brighton College, Hanoi. The news comes almost six years since Matthew took up the post as Headmaster in 2016.
Matthew joined St. Aloysius' College from Dover Grammar School for Girls, where he was Head Teacher. Prior to that he spent eight years as Deputy Head of St Bede's College, a Catholic independent school in Manchester.
Reflecting on his time at the College, he said: "I have enjoyed a wonderful six years in Glasgow and the College has a very special place in my heart. I am so proud of the amazing team we have here, the fact that our results are at record levels, and that we are an inclusive and diverse community linked by our shared Catholic values and faith. I wish everyone at the College nothing but success and happiness. It will continue to thrive and I am proud to have contributed in some small way to that success."
The 2022 examination results were outstanding with a 98% pass rate at Higher (S5), of which 68.3% were A grades. The results at all levels place the College as one of the best performing schools nationally.
St Aloysius' College is a Jesuit school founded in 1859 and, in common with Jesuit schools worldwide, the College exists "to promote improvement in living and learning to the greater glory of God and the common good."
We wish Matthew well as he starts his next chapter.