Academic
Junior
23rd January 2023
Celebrating 20 Years of the Dr. McDonald science Fair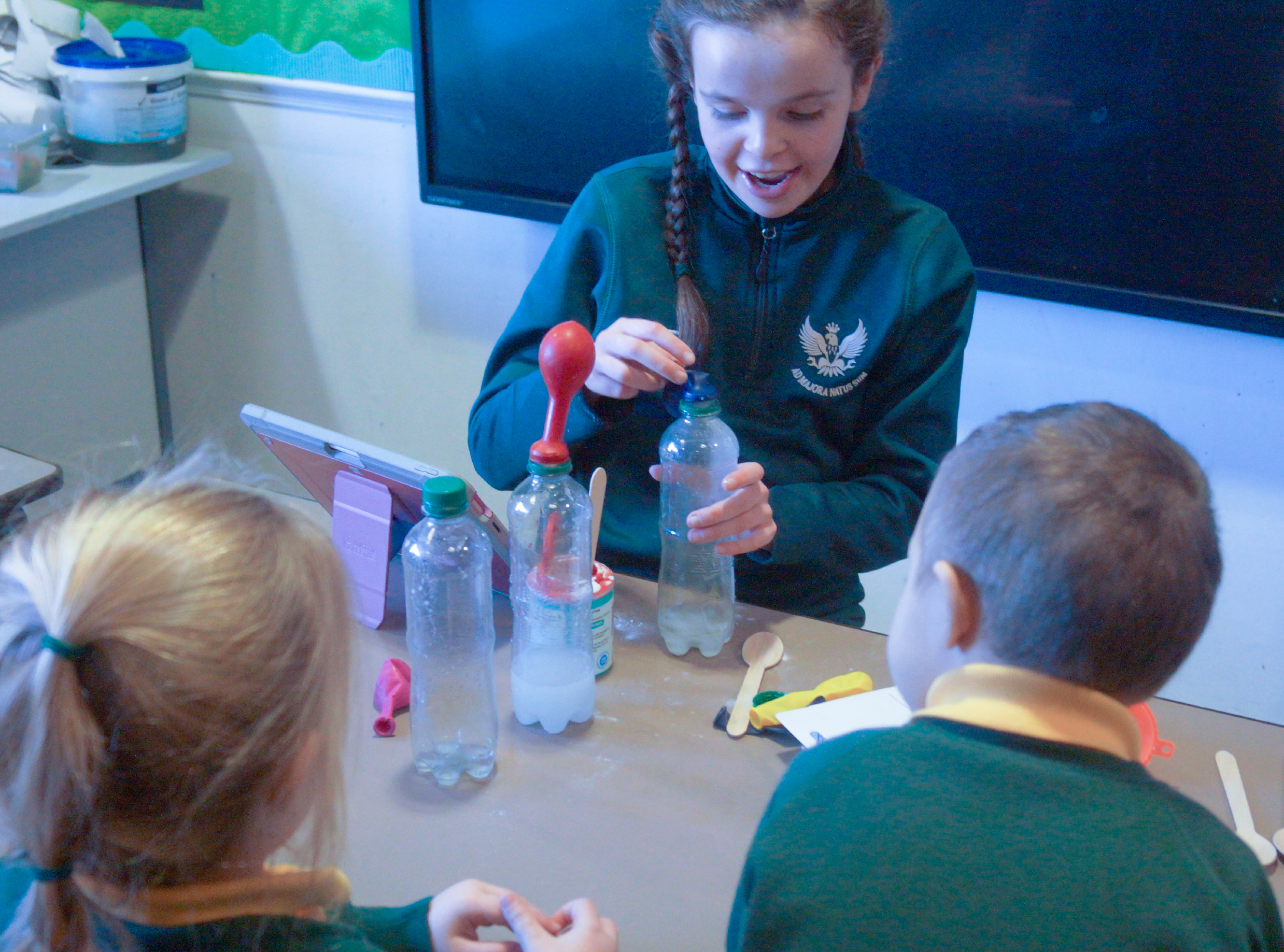 Last week we celebrated 20 years of the Dr. McDonald Primary 7 Science Fair!
Even after 20 amazing fairs, Junior School science teacher Mr. McClintock said "we are still seeing projects that we have never seen before". On the night, P7 took over our Clavius building as we welcomed parents to campus to have a look at all of the amazing things on display. The day after, the P7s hosted their very own Science Fair Expo in the Junior School, allowing pupils from other classes to explore the fair. Everyone right up from Kindergarten had an amazing time, and loved hearing the P7s speak about their studies and what they had learned.
Judges Mr. Anderson, Mr. Cluckie and Dr. Swan had a tough time narrowing down all of the amazing entries to just three winners, but ultimately Nathan B. for "What materials can catch a bubble?", Farrah H. for "How fast do bath bombs dissolve?", Niamh M. for "How light travels through different materials" were chosen.
Well done to everyone who took part and for all of the hard work you put into your research and experiments!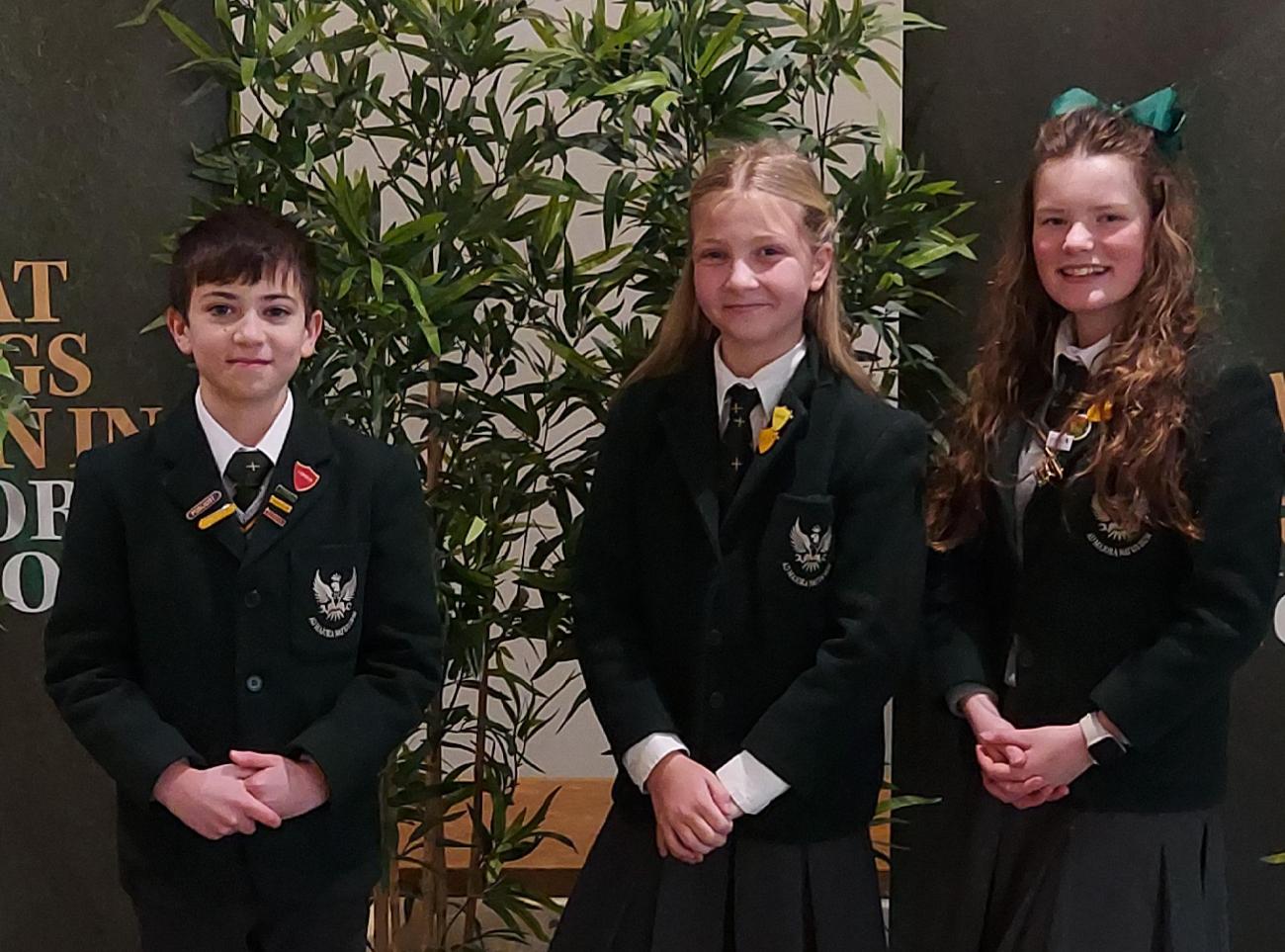 Winners Nathan B., Farrah H. and Niamh M.