Music
Whole School
16th March 2023
Choirs Win Big at Glasgow Music Festival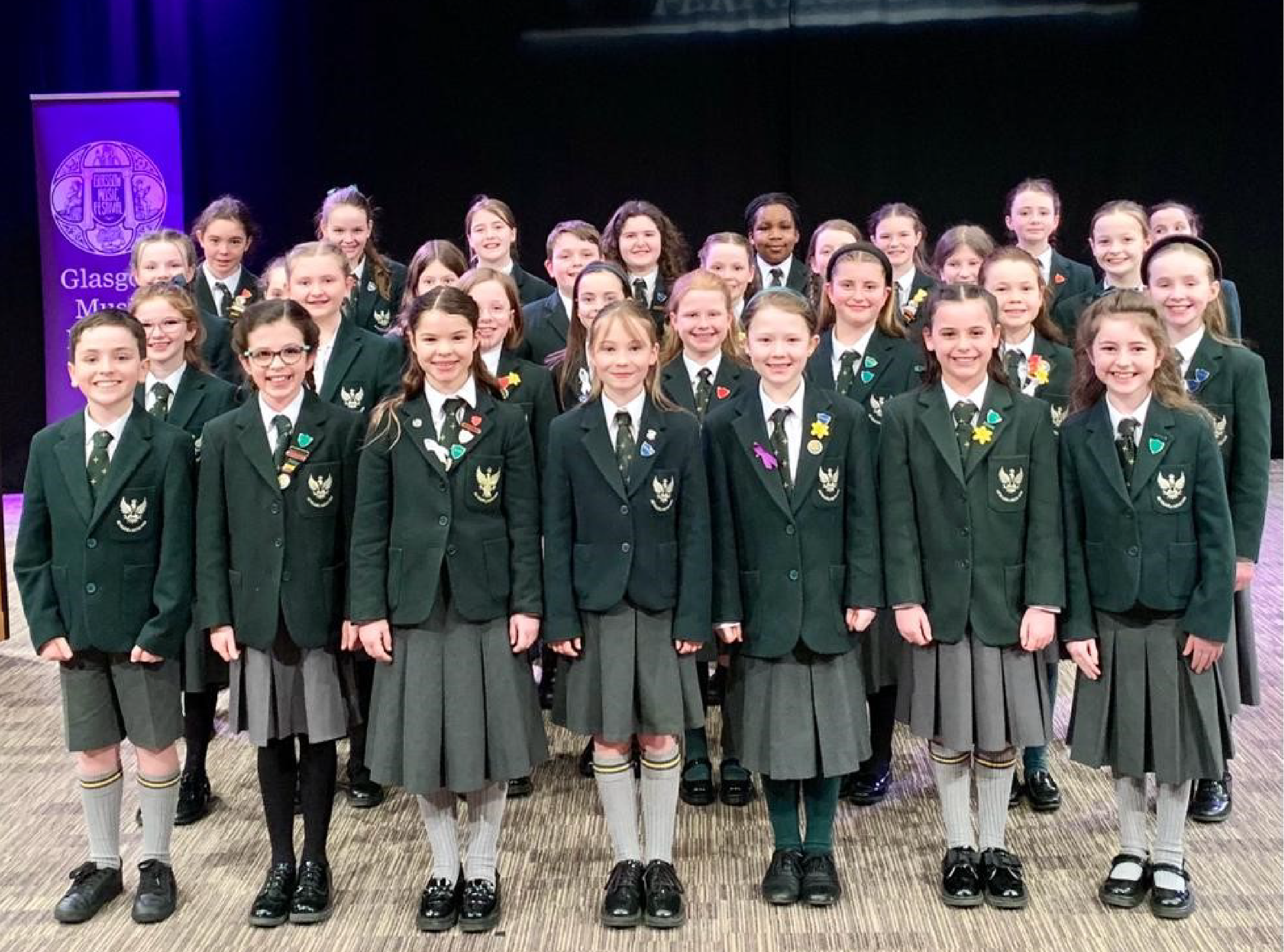 On Tuesday 14th, 122 pupils from Kindergarten to Primary 7 competed in the Glasgow Music Festival. The 4 choirs, conducted by Laura Bain and accompanied by Ann Archibald sang beautifully and were each adjudicated with comments on their excellent discipline, wonderful in-tune singing for such a young age, and attention to detail receiving exceptionally high marks of 87 and 88 taking first place across the board.
The Glasgow Music festival has been running since 1911 and the College is no stranger to the competition, having competed several times throughout its long history, and even taking home the first prize in several categories before.
In the weeks before the Festival, our choirs had been practicing regularly and lunchtime clubs and after school. Not only is singing in a choir a great way to improve your vocal music ability, but it is also a great way to make new friends and get to know people who share the same passions.
Well done to all involved for the amazing achievement of coming first place! We can't wait to be singing again soon.