Trips and Activities
11th October 2021
COP26 Animation Workshop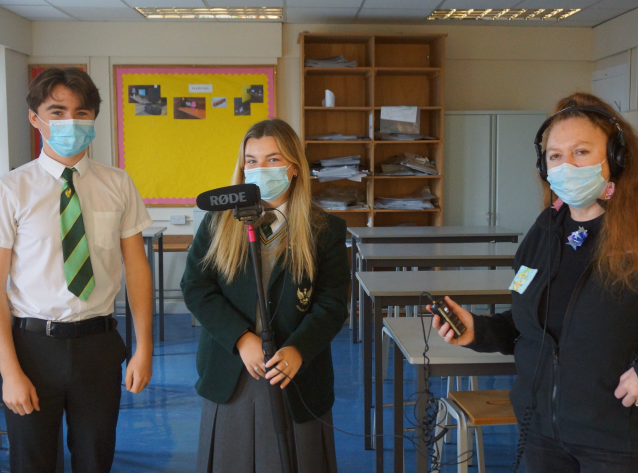 It was an incredibly exciting week in our Art Department last week - with freelance filmmaker Jo Hall spending some time with our young people in an animation filmmaking workshop!
Jo is a writer and former BBC Senior Learning Producer, who has written for CBeebies and the BBC - including for favourites such as Balamory and Molly & Mack.
Pupils made their animations using hand-drawing and paper. Using iPads - they were able to create stop-motion graphics which were then edited together on a computer, to form one larger short film centred around COP26 and our Care for our Common Home. Jo also helped when it came to recording dialogue - and was on hand with her boom mic to help us capture our audio.
We are very thankful that Jo spent some time with us and took us through her animation workshop. See more photos from the workshop over on our Facebook page: https://bit.ly/3iSzFmJ