3rd March 2021
GONZAGA SERIES 2021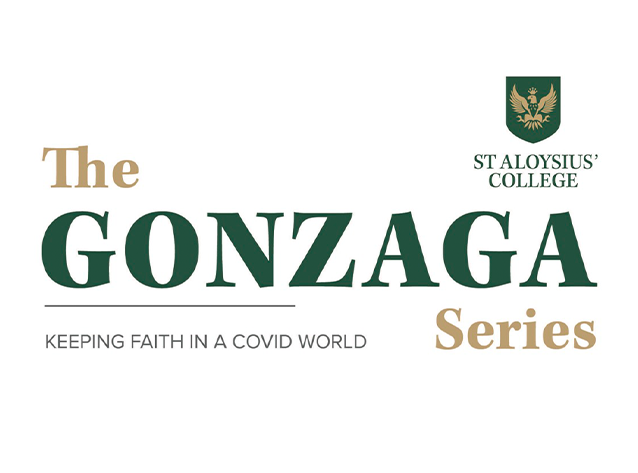 The Gonzaga Lecture Series was launched in the mid- 1990s with a view to providing a forum for exploration and discussion of themes in contemporary Theology and society. They typically take place during Lent and over the years we have been lucky to welcome a range of speakers from across the globe.
For the first time, the 2021 lectures will be held virtually. The theme of the lectures is 'Keeping faith in a COVID world'. Challenges and positive responses to the pandemic.'
We are thrilled to welcome the following guest speakers:
WEDNESDAY 10th MARCH, 7PM
Fr Adrian Porter SJ
Fr Porter is Director of the Jesuit Institute and Provincial's delegate for primary and secondary education. He is also a former Head Master of St Aloysius' College and Wimbledon College.
WEDNESDAY 17th MARCH, 7PM
Dr. Theodora Hawksley - 'Building Back Better: Growing in Solidarity after Covid-19'
Dr Theodora Hawksley studied theology at Durham University and Edinburgh University, specialising first in ecclesiology and social science before moving into the area of peacebuilding and Catholic social teaching. She is one of the editors of Peacebuilding and the Arts (Palgrave Macmillan, 2019) and author of Peacebuilding and Catholic Social Teaching (Notre Dame University Press, 2020). She leads theology and social justice programming at the London Jesuit Centre.
WEDNESDAY 24TH MARCH, 7PM
Fr Simon Bishop SJ - 'St Ignatius, the pilgrim: a help for the way ahead'
Jesuit priest and former chaplain at University of Oxford, he is now Novice Master for the North West Europe Jesuit Novitiate in Birmingham
The lectures will be held virtually and you must register with an email address to receive the link for each lecture.
To book your tickets for any of the lectures, please click HERE