Religious Life
Whole School
29th August 2022
Jesuit Scholastics Visit St. Aloysius' College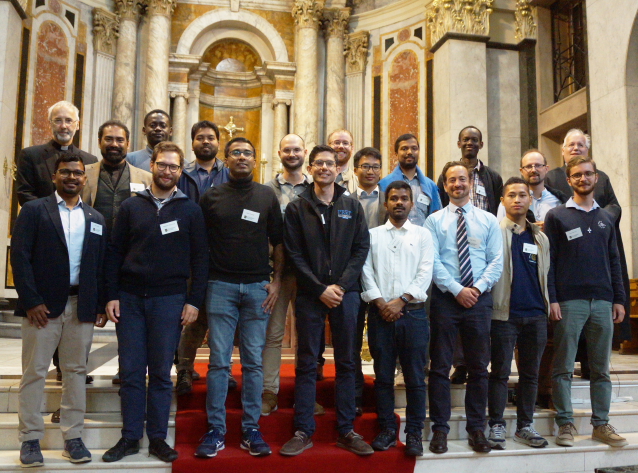 Last Friday was a very special day at St. Aloysius' College when we welcomed 17 Jesuit scholastics to spend the day with us on Campus.
The Jesuit scholastics came from all over the world, from America to Africa, so it was wonderful welcoming them to our beautiful home in Glasgow.
We loved getting to know one another and were even treated to a dramatic retelling of St. Ignatius' life, and a beautiful rendition of a French hymn in St. Aloysius' Church.
Our senior school captains looked after our Jesuit visitors, taking them on a tour of the building and accompanying them to classrooms, where the scholastics spent some time getting to know our young people by sharing experiences of their lives as a Jesuit. It was fascinating to hear lots of different stories from around the world, and it reminded us that we are one, global community.
One staff member commented;
"I have had a wonderful morning, having benefitted from visits period 2 with my S3 and period 3 with my S1. It was lovely to witness our visitors share aspects of their lives with our young people, responding to their questions and questioning them about themselves too. It was even lovelier to witness our pupils engagement in the activity and the quality of both their questions and answers when put on the spot.
It certainly was food for thought and the pupils thoroughly enjoyed the experience."
We wish all of the scholastics peace and happiness in their faith journey.