Academic
Senior
5th October 2022
Kenzi's Art Takes Home the Gold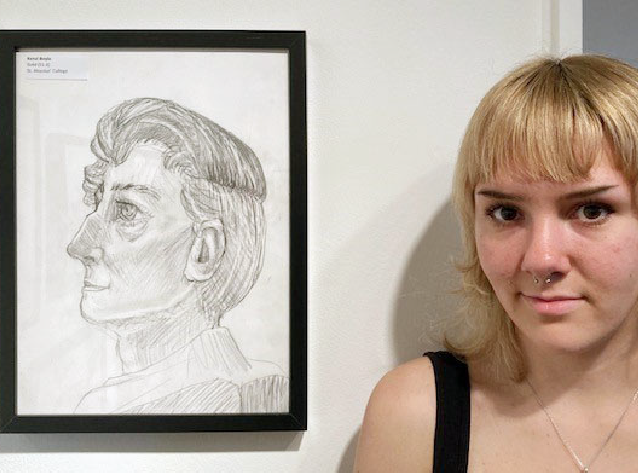 Well done to Kenzi B. (S4) who recently won a gold medal in the Glasgow Museums Annual Art Competition at Kelvingrove Art Gallery and Museum. This prestigious award is part of a competition that has been running in Glasgow since 1904 and Kenzi's work will now not only be a part of history but it will also be displayed along with the other winning entries as part of an exhibition that will be shown at Kelvingrove Art Gallery from 29th September - 4th November in the North Room.
All of the Gold entries from 2022 can also be viewed online here.
Well done Kenzi for your amazing achievement! We can't wait to see your artwork on display.