Community
Senior
30th September 2022
MacMillan Coffee Morning 2022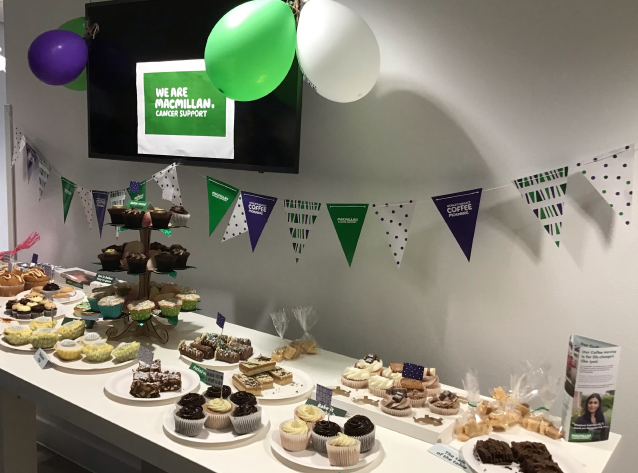 Today is Macmillan Cancer Support coffee morning and our young people have been working hard raising funds. S2 organised a delicious bake sale, It was lovely to see so many staff back together at this type of event now life is returning to normal and we appreciate your generosity. So far S2 have raised £435.14 for such a worthwhile cause.
Also, the S3 Charities Committee organised a Cake and Coffee Social for Junior School staff, during which pupils were reunited with some of their old teachers. S3 pupils did a brilliant job in setting up the Junior School Staffroom, serving drinks and cakes, and then putting together a lunchtime stall in Clavius Forum with the abundance of leftover cakes, sweets, pastries, and biscuits which had been donated. At the end of the day, the final total raised was an incredible £268!
Well done to S2 and S3 for their amazing fundraising efforts!