Outdoor Education
Junior
24th April 2023
Primary 7 Explore Glasgow's Green Spaces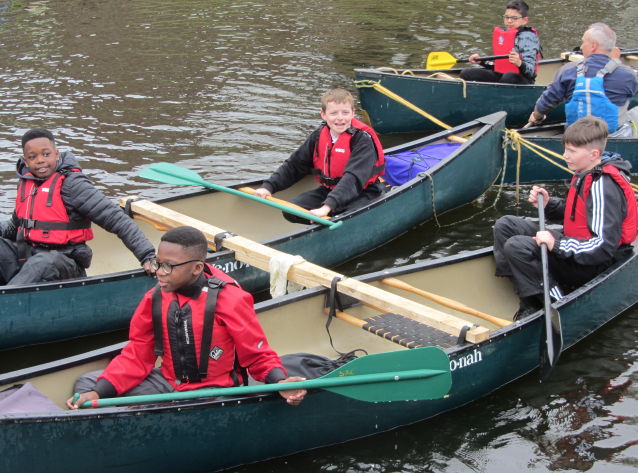 Last week our Primary 7s loved exploring the great outdoors as part of their annual John Muir Award.
On the first day, we explored Glasgow's green spaces - traveling on foot and canoe to see all of the wonderful things we have in our community. We canoed along a stretch of the Forth and Clyde Canal and walked for 9k around the green spaces, including Kelvingrove Park.
On the second day, our focus was on conservation. We went out to Millerston where we learned about the importance of biodiversity. We went on a woodland and wetland wander, exploring different terrains and environments and had our own outdoor ed-themed version of Dragon's Den. We looked after our local environment by planting pollinators, making bee hotels - and not to mention looking after ourselves at the end with some well-deserved toasted marshmallows and hot chocolate!
Outdoor learning at St Aloysius' College evolves throughout Junior School. The long-term aspiration is to give all year groups from Kindergarten to Primary 7 quality exposure to nature and the many wonders it provides. Read more about our Outdoor Education programme here.