Sport
Senior
26th October 2022
S1 Interhouse Cross Country Relay Results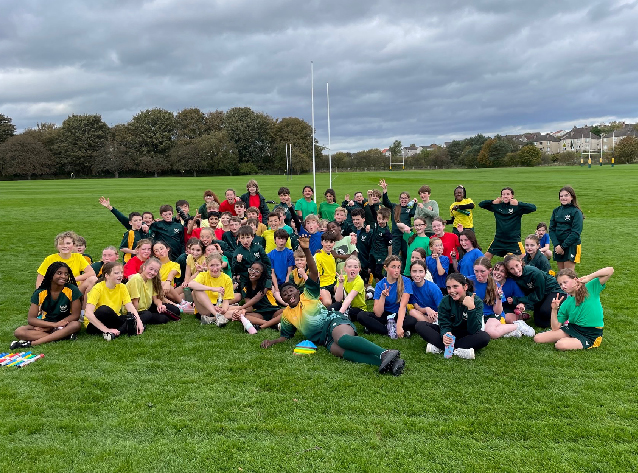 It was a very exciting day at our Millerston sports grounds last week as our S1s took part in their very first Interhouse Cross Country relay event. This annual event sees our young people switch out their usual green tracksuit to don their house colours as they compete for prestigious house points.
This is usually a high-octane event, and this year proved no different. Incredible feats of teamwork were on display, with everyone putting in an immense amount of effort. Events like this help our young people, particularly those who are in their first year of Senior School. build confidence, help with team building, and improve their own resilience. While everyone did an amazing job, there was one house that managed to clinch the trophy and take home the points.
Results
1st - Ogilvie Team 4
2nd - Xavier Team 4
3rd - Xavier Team 3
4th - Xavier Team 5
There were also some S1s who displayed exceptional hard work on the day, and were awarded extra house points for their work.
Teamwork
Michael M. (Gonzaga)
Jamie B. (Loyola)
Oliver M. (Ogilvie)
Brie D. (Xavier)
Leadership
Nico S. (Gonzaga)
Martha M. (Loyola)
James G. (Ogilvie)
Sophia C. (Xavier)
Resilience
Angus D. (Gonzaga)
Sasha O. (Loyola)
Erin D. (Ogilvie)
Adam T., Heloise V., Freya M. (Xavier)
Well done to everyone who took part. We can't wait for next year's event!