Religious Life
Senior
30th January 2023
S6 Retreat Day 2023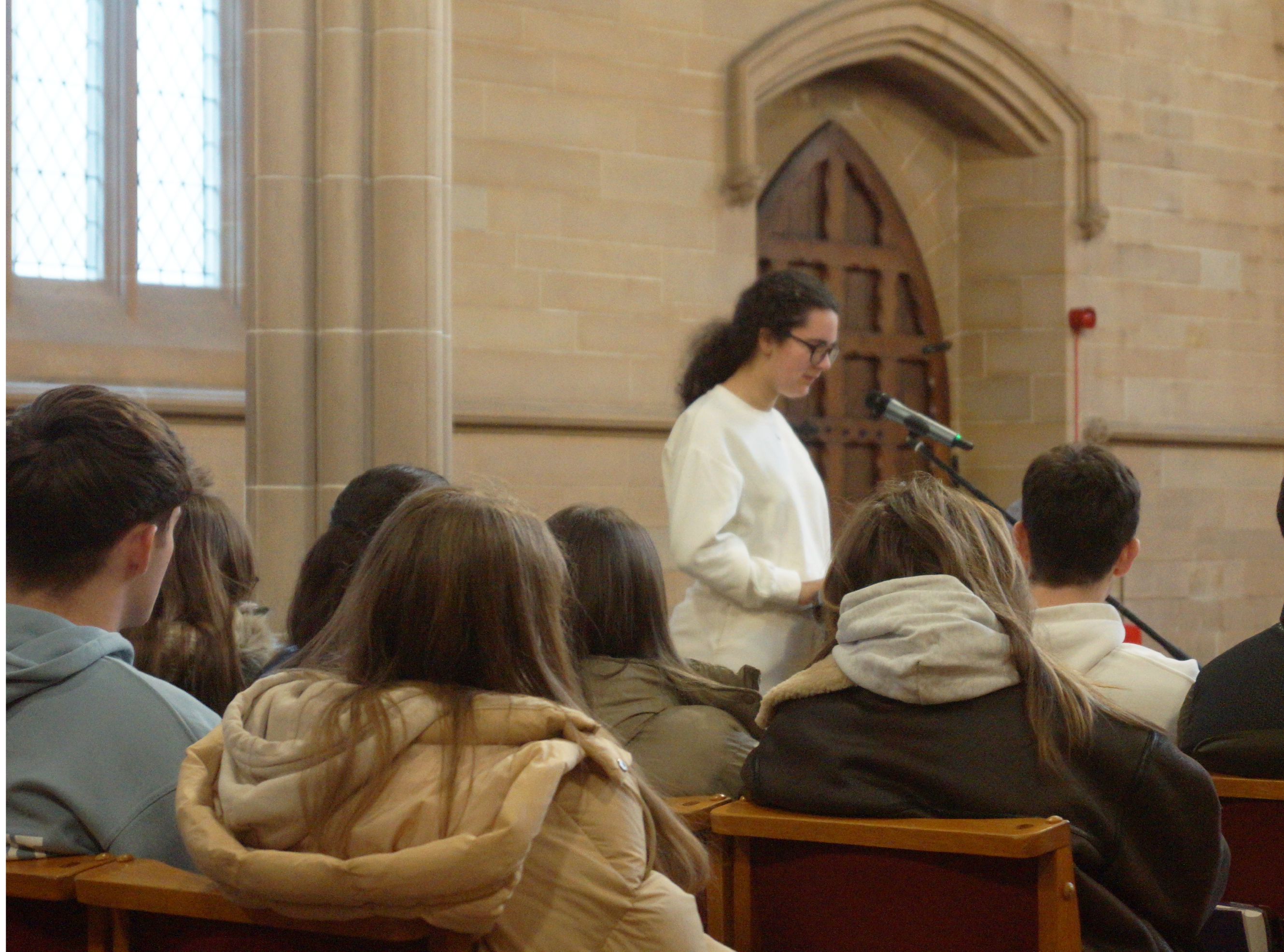 Our S6 pupils enjoyed a day retreat on Friday at Renfield St Stephen's. Head Girl Zosia P. was our Rector, and did a fantastic job coordinating all parts of the day and making sure things run smoothly.
Daniel Boyle and Darcy Chong were courageous in delivering a talk to their peers on the consolations and desolations in life since their Kairos retreat in 2021, which were very well received. Our Christian Formation Captains were key players on the day, assisting Zosia with logistics, leading us in an examen and participating in the liturgy.
We are indebted to two OAs: Rennie MacKechnie and Daniel Norris, who took time from their busy schedules to speak to us about the joys and challenges of life beyond the Green Blazer. Their talks truly inspired everyone in attendance.
A perfect end to the day was Mass, celebrated by Fr Stephen Baillie, who engaged us with an interactive Homily and delivered a profound message to our young people, encouraging them to trust in God's plan as they go forward.
Special thanks to Mr. Ferrie who began the morning with a Deal or No Deal icebreaker, followed by an inspiring message to pupils to be grateful and generous in their last few weeks at the College. Thanks also to Ms. Findlay, Dr. Swan and Miss. Savage for giving up their time and supporting the day.
Thank you to Mr. McHugh for giving up his afternoon and leading us in song during Mass (with a piano accompaniment from the hidden talent of Ms. Findlay!) - the music was lovely. A great day was had by all, and an extra special thank you to Mrs. McWilliams and Mr. McBride for organising the retreat.
Retreats are an important part of life at St Aloysius' College – and encourage our young people to be one with their faith and bring themselves closer to each other and to God.