Religious Life
12th January 2023
Save the Date - Lourdes Dinner 2023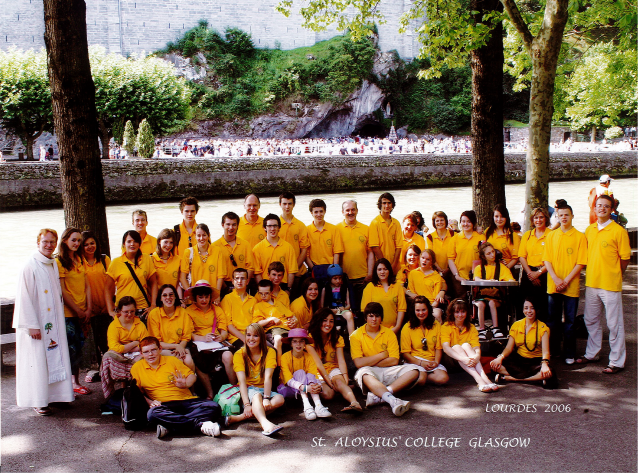 Save the date of March 11th, 2023 for our upcoming Lourdes Dinner. Join us and help us make sure this is an unforgettable experience for all of the young people involved.
The dinner will be held at Raddison Blu Hotel, Glasgow. Tickets are £65 which includes Heads or Tails entry with a chance to win a fantastic prize! For tickets and table booking contact ejmcwilliams@staloysius.org
Read more about the amazing work of our Lourdes Pilgrimage in a reflection from Mr. Meechan, who has attended many of the pilgrimages throughout the years - and knows firsthand the life-changing affect it can have on all of the young people involved: https://bit.ly/3vV9UIE
Photo from the 2006 pilgrim group.