Music
13th October 2022
School Show 2022 - Guys and Dolls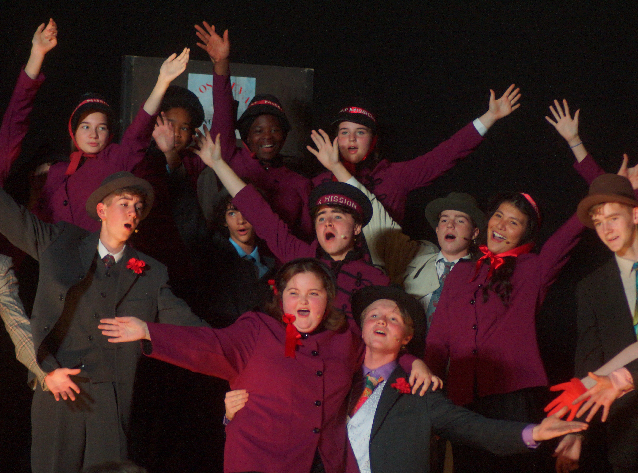 The first night of Guys & Dolls played to a sell-out audience last night, a payoff for the weeks of hard work from our music and drama departments, not least to mention after doing back-to-back shows.
A colourful caper set in 1950s New York, Guys and Dolls is full of iconic show tunes and dazzling dances. Our pupils brought the characters to life through their authentic portrayals, even donning amazing American accents to make the show that bit more immersive. A timeless tale of high stakes and new romance – Guys and Dolls is everything that people love about musicals, and our pupil's rendition will make you love it even more.
The show was completed with the musical accompaniment of a live band, which was sure to inspire our audience to sing along with all of their favourite songs. We have loved putting together this show, and can't wait to get back in front of an audience again.
Director Miss. Singh and Musical Director Ms. Fyfe added;
"We are both very excited to end the term on a high, seeing the culmination of all of the hard work put in by young people on and off the stage during the rehearsal process.
The rehearsal process has been a challenging one, not least because our time was practically cut in half due to pupils being out of school on various retreats and courses for the first three weeks of term. However, our performers have dug deep and they have worked incredibly hard to get to an extremely high performance standard for you this week.
Guys and Dolls is a classic musical with something for everyone, and it has been a privilege for us to watch the young people create their own versions of these timeless characters and songs. We hope that you have enjoyed the fantastic performances as much as we have."