Music
Senior
21st May 2021
St Als Pupil Crowned Times Talent Winner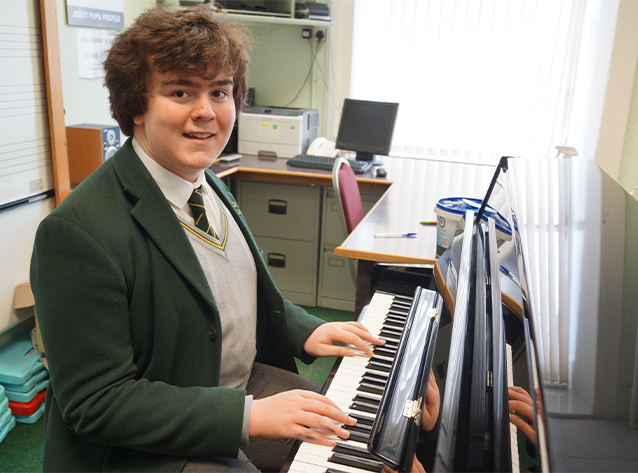 A huge congratulations to one of our talented S4 pupils, Liam K, who has been crowned winner of the Glasgow Times 'Times Talent' competition!🌟
Liam won over voters with a beautiful rendition of Louis Armstrong's 'What a Wonderful World' on the piano, taking home the top prize of £1,000!🎹
Liam, who is currently sitting his Higher exams, was thrilled with the news, stating: "I'm extremely pleased, honestly. I'm still a bit surprised I actually won.
"Looking at some of the videos, some of the people are just so talented that entered it and even to get to the final is just such a great honour. Actually winning the competition - it's just brilliant."
Very well done, Liam! We are extremely proud of you here at the College!
You can read more about this on the Glasgow Times website here: https://bit.ly/3yq11XA