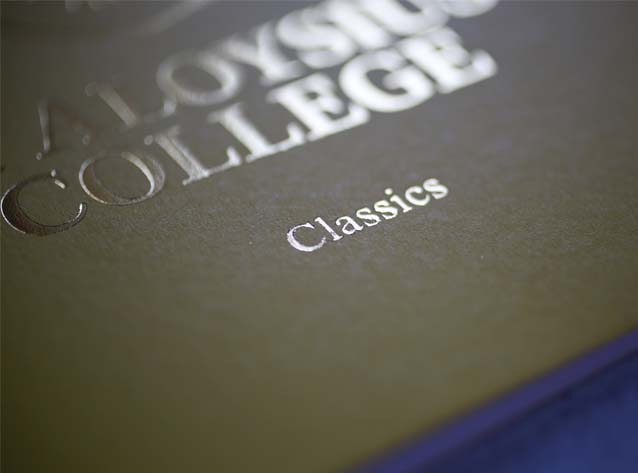 "Latin is a language, as dead as dead can be; first it killed the Romans, and now it's killing me."
NOT at St Aloysius' College, where we have a thriving, dynamic department which attracts a large number of pupils each year to study the subjects on offer.
By using a wide variety of resources, including the interactive website which accompanies the Cambridge Latin Course, pupils explore the intricacies of Classical languages which, in turn encourages a positive attitude to wider language-learning.
An exciting part of learning any language is to experience the culture of that society and the Department organises regular excursions. Recent trips include Rome, Hadrian's Wall, The British Museum in London and, for the first time in April 2017, we will be travelling to southern Italy to visit sites such as Pompeii, Herculaneum and Mount Vesuvius.
We are lucky in our central location which allows us to attend exhibitions and theatre productions as they arise in Glasgow and other nearby cities. By gaining a deeper insight into how ancient societies organised themselves, pupils are more able to develop an appreciation of their own culture and heritage, as well as an understanding of the origins of democratic society.
Pupils regularly perform exceptionally well in SQA courses, and in 2015 100% of pupils studying Latin at all levels attained A grade.