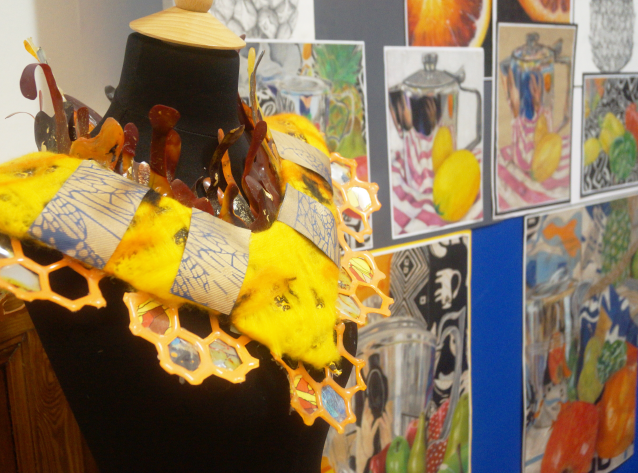 "Others have seen what is and asked why. I have seen what could be and asked why not." ― Pablo Picasso.
Young people who study Art & Design will develop skills within the 5 Cs skills framework and in using a range of art materials, techniques, and technologies. These include critical thinking skills, problem-solving, planning, and reflective skills. Young people will learn to use visual elements expressively, showing an understanding of the subject matter, and developing a variety of creative ideas for art and design work in 2D and/or 3D. They will also learn skills that will assist them in describing and evaluating the factors that have influenced artists' and designers' work and practice.
We support young people in expressing their creativity and innovating their ideas. We use digital learning to complement our high standards in traditional skills.
The Graphic Communication course provides young people with the opportunity to gain skills in reading, interpreting, and creating graphic communications. Learners will initiate, develop, and communicate ideas graphically through digital and manual platforms. They will develop spatial awareness and visual literacy.
2D Graphic Communication
Produce and interpret 2D sketches and drawings
Produce preliminary 2D designs and illustrations for single-page promotional displays
Create 2D promotional graphic layouts

3D and Pictorial Graphic Communication
Produce and interpret pictorial sketches, pictorial drawings, and 3D models
Produce pictorial and 3D illustrations
Create pictorial and 3D promotional displays
Visit our new Art & Design Exhibition here.
Video: Intro to National 5 Art and Design
Video: Intro to Higher Art and Design