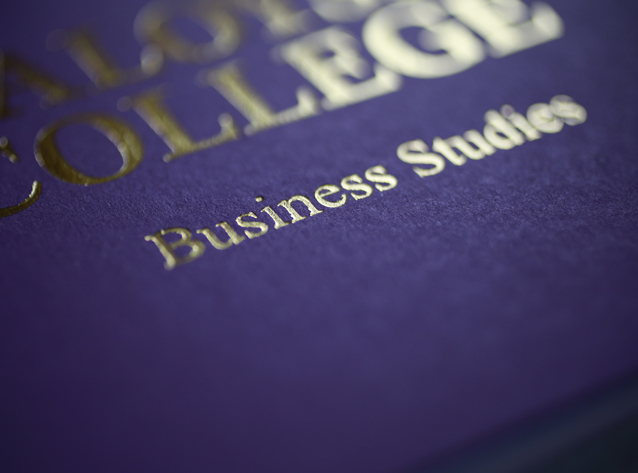 "Business is the engine of our society." Bill Gates
This statement encapsulates the reach and important contribution the subject of Business makes to all our lives. A productive and efficient firm is the backbone of British industry which enables our nation to stay competitive, thereby protecting jobs, livelihoods and further sustaining a standard of living within which every member of our society has the chance to flourish.
By way of study the Business course begins in third year with activities that explore the entrepreneurial skills that are the bedrock of many business start-ups. These lessons support the study of the basic pillars of any firm, namely finance, operation, marketing and HR. The move into 5th year sees a deeper analysis of the larger firms' products, processes and management approaches, with the focus changing in 6th year to the application of the pupils' knowledge to issues surrounding global and multinational business.
The department achieves an impressive set of results for its pupils, with large percentages of pupils opting to take the subject into further study.
Students in Business are taught to acquire the skills of decision-making, and of the importance of presenting confident, concise communication, which is the lifeblood of any firm. All lessons are delivered in the context of current, dynamic business case-studies, reinforced by guest speakers from industry and supported by a range of multi-media examples to enrich and enliven the pupils' grasp of Business.
Video: Intro to National 5 Business and Economics