Humzah Razzaq is only in S3, but First Minister Nicola Sturgeon has already tipped him for parliament.
Last year, Humzah was part of a St Aloysius' trio crowned national champions at a renowned public speaking competition. After his success, Humzah was invited to present a speech to the First Minister.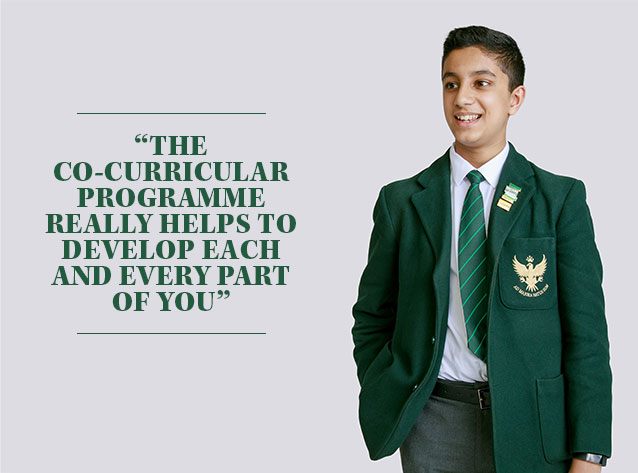 The College prides itself on helping every child discover the confidence and motivation to achieve great things, be it on the sports pitch, in a classroom or, in Humzah's case, at the lectern.
Humzah recalls how his passion for public speaking began: "I started in S1 but it wasn't something I had thought about until I saw it on the timetable and thought it would be interesting…"
Formation of the whole person is key to Jesuit education, and St Aloysius' College has an extensive co-curricular programme, which aims to open up pupils to a deeper Delight in Learning. "The Public Speaking club has opened doors for me", Humzah explains, "Now I am able to take this skill outside of school and into my community. The co-curricular programme really helps to develop each and every part of you."
Humzah even has a little advice for anyone joining the College, "Go the extra mile. Take part in as many clubs as you can outside of the classroom and don't give up!"