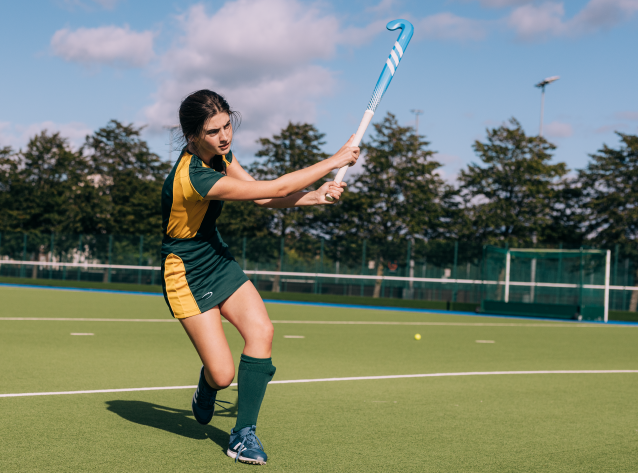 "Never give up, never give in, and when the upper hand is ours, may we have the ability to handle the win with the dignity that we absorbed the loss." Doug Williams
Physical Education is at the heart of St Aloysius' College. We have a strong proud tradition in sport and with our new sports hall complete, the opportunities are endless. Pupils leave St Aloysius' College having experienced a breadth and depth of activities. Most pupils build strong friendships and foundations through our team games, taking this into adult life. Sport in St Aloysius' College can also be a great vehicle for the elite to have the opportunity to progress.
Girls play all their Hockey at the Commonwealth Games facility in Glasgow Green. We also have playing fields with 5 rugby pitches and a sports pavilion.
2017 saw the opening of our state-of-the-art sports facility at our Hill Street campus. This has provided us with a games hall ready for sports, such as Volleyball, Badminton, Indoor Hockey, Basketball, and Tennis. We also have a fitness suite with the latest strength and cardio equipment and a dance studio.
There are 7 teachers in the department and 3 coaches.
Core PE is taught from Kindergarten to S2. Within this curriculum, we aim to improve hand-eye coordination, balance, timing, and control (as well as other physical traits). PE also aims to improve social skills and a moral code (on and off the pitch) as pupils progress through the Junior School and into S1/2 they will experience a variety of activities and develop an understanding of team games as well as individual activities. The PE department also offers the full range of certificated classes on offer from the SQA. National 5, Higher PE, and Advanced Higher PE are offered to pupils from S3 – S6.
Every year group from Primary 4 to S6 also have a games morning or afternoon.
We have won numerous Rugby 7s tournaments and have a strong Hockey tradition with over 60 girls in S5/6 alone participating every week. As well as Rugby and Hockey we have been in three Football National Cup Finals and we have Basketball teams from S1-S6. We also have excellent results in Cross Country and Athletics.
Another popular choice for S4 – S6 pupils is to participate in the Outdoor Education option for Senior Games. This consists of a 5-week rotation of adventure pursuits that include: rock climbing, kayaking, canoeing, mountain biking, trail running, skiing, snowboarding, orienteering, and ice climbing.
Video: Intro to National 5 PE
Video: Intro to S5 and S6 PE